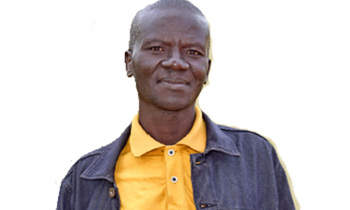 COVID-19

When Yakobo Kato was rendered jobless due to the ongoing lockdown to stop the spread of the coronavirus (COVID-19), he decided to rejoin his family, which lives 289km away.

An electrician, Kato has been carrying out electrical installation work for a living, but when the pandemic hit the country, nobody would allow him into their homes, making his life in the city difficult.

Kato, who is married with four children, said he missed his family and began the long trek to reunite with them in Kagadi town.

With seven others with whom he lived in Kayunga, Wakiso district, Kato decided to walk home, fearing the Government could enforce a total lockdown should the number of COVID-19 cases rise.

He said they walked by day and slept outside churches during the night because of the curfew. The group walked for three days from Kayunga to Mubende district, where they separated with the others continuing on to Kyegegwa and Kyenjojo districts and Fort Portal town.

Kato took the road to Kakumiro Road and walked 104km to Kagadi town, where his wife and children live. "It was a harrowing experience, but I am happy I finally reunited with my family," he said.

Kato said at some point he felt like giving up, but was motivated by his colleagues and the thought of meeting his wife and children again.

Faced stigma

Kato told New Vision that when he reached home, people suspected he had contracted the coronavirus and reported him to the surveillance team. The team checked visited him last Friday but did not take samples.

"When I saw how the team was dressed, I feared for my life and worried that my family would isolate me," he said.

When contacted, Kefa Madira, the case management officer for Kagadi district, said Kato did not meet the case definition and so they could not take samples from him.

"This man is just exhausted and does meet our case definition for COVID-19," Madira said.

He said Kato did not have any history of travel outside Uganda and had not interfaced with any suspected case of COVID-19.