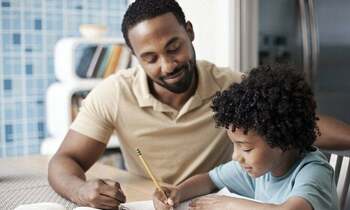 HEALTH VIRUS EDUCATION

At least 15 million school-going children in Uganda are currently at home following the closure of schools due to the outbreak of coronavirus.

All education institutions were ordered to close in order to minimize the spread of Coronavirus which has so far infected 52 people in Uganda as of April 6.

There are 10.7million children in the Primary Schools; 2m children in the Pre-Primary Schools; 2 million students in the Secondary Schools; 314,548 students in the Universities and Tertiary Institutions.

According to the United Nations Children Fund (UNICEF), nationwide school closures have disrupted education for more than 80 per cent of students worldwide.

Uganda is under lockdown. No school, no church, no parties and no free movement of people due to the outbreak of coronavirus that is ravaging the world.

For over three weeks, members of the public have been encouraged to stay home, and to self-distance as a way of curbing the spread of covid19 which has infected over 1.2million people and killed over 57,000 as of April 6 according to Johnson Hopkins University.

No death has been reported in Uganda, but the locals have been cautioned to remain safe and ensure children are safe too.

However, when schools were closed about three weeks ago and children ordered to stay home, no parent was prepared on how to handle quarantined children.

It is not known how long children will be out of school, but one thing that we are sure of, children need to keep learning.

Unlike other normal holidays when parents could afford, hiring coaches, taking children for adventure, sending children for remedial teaching, at the moment it is not possible since every child and teacher or trainer is supposed to stay home.

Amidst all this, Ugandans are called upon to practice "social distancing," which the US Center for Disease Control and Prevention (CDC) defines as "remaining out of places where people meet or gather," and "avoiding local public transportation."

That includes buses, taxis, boda boda and rideshares. It also means maintaining a distance of six feet (or two meters) from others.

This means you are supposed to be keeping kids six feet apart, not piling them in a car to go to the village or visit friends because they're out of school.

Harriet Kemigisha a mother of two, says with this kind of situation so many parents are puzzled as children struggle with no school, no activities, no contact with friends.

"It is a challenge to make children learn in the circumstances we are in. For me I just bought them numerous books for shading, I also bought painting boards and board games like snakes and ladder so that they keep occupied," Kemigisha says.

She explains that her seven-year-old son and nine-year-old daughter were used to moving out to visit friends or go to church which is not the case now.

"I have made it a point to explain to them about the dangers of coronavirus and why it is important to stay safe. But as children, they always want to be out with friends or play in the neighborhood which I'm discouraging," Kemigisha says.

Samuel Isingoma, explains that since social amenities have been roped off to discourage people from congregating there's really nowhere for a kid to go and play.

"School is associated with studies and home is for fun. Children learn better when there is fun but now it is very different. They can't play, neither move out of the gate which is a challenge," Isingoma says.

In order to help his children learn, Isingoma has bought novels and sometimes buys newspapers to keep his children engaged and informed.

"I prefer buying newspapers so that whenever I come back I ask them questions about what they have read. They are enjoying it and it is helping me to keep them engaged," Isingoma says.

For Florence Kaakyo, who has three children ages, six, eleven and 19, the challenge has been on keeping all of them engaged during the quarantine since the homework that was given to the young children was not enough.

"They gave them homework, but since the closure was abrupt the schools did not give enough and it has already been finished. However, we are engaging the children in activities like laundry, washing dishes, weeding around the house which are also key in their growth," Kaakyo says.

She is happy that her children are informed about the virus and are taking caution.

"My 11-year old daughter was worried when they ordered the closure of the schools because of the virus. She cried thinking schools will be closed forever and she won't be able to finish her studies. But she is now informed that school will resume soon," Kaakyo says.

Since the homework materials got finished, Kaakyo is planning to develop some home materials to teach her children and schedule educational TV programs.

"There are many things that children can use to learn. I will cut for them sticks to count, engage them in making toys from local material but also buy them chats. For the adults I'm buying them data and encouraging them to research stuff related to their areas of study," Kaakyo says.

On ensuring that her children stay home she says she has made sure her children understand the dangers of going out and the benefits of staying home for now.

"We have told them about the danger of moving out and visiting places. It is now a rule and punishable," Kaakyo says.

Susan Kabakondere, a psychologist counsellor explains that for parents to get along with their children, they need to come out and tell the children what exactly is happening.

"Sensitize the children and show them why it is important to respect the quarantine. Tell them the benefits of social distancing. Caring starts with us keeping children safe and that is what children should learn first," Kabakondere says.

She emphasizes the need for parents to have time for their children since there is limited space for children to have fun.

"Get time for your kids and engage them in things that can boost their mental activities like playing with them a few games and do not get hard or else they will feel tortured.

Children understand very fast, let them watch TV but it should be regulated. Encourage exercises even when you have little space, they can jump a rope as they count, with this they will learn, why it is good to be healthy," Kabakondere says.

She explains that it is important to keep children informed about matters that affect them.

Online

To keep children learning at home during the COVID-19 pandemic, the Ministry of Education and Sports, UNICEF and the National Information Technology Authority (NITA-U) introduced a free of charge and easy to use digital learning platform - Kolibri.

The platform with education content has been approved by the National Curriculum Development Center (NCDC) in Science and Mathematics for Secondary School learners and Inclusive education for primary.

At the same time, to support the continued learning of the vast majority of children who would want to access Kolibri but do not have the required gadgets or are limited by lack of electricity, UNICEF, together with the Ministry of Education and other education partners, are exploring the use of existing radio-based learning materials since radio reaches more than 80 per cent of Ugandan.

New Vision provides material for children

In a bid to keep children engaged in learning during this period, the New Vision has re-introduced the Pass PLE pull out that will be published every Sunday going forward, according to Barbara Kaija, the Vision Group Editor-in-Chief (EIC).

"We have chosen to relaunch Pass PLE, at this particular time so that it gives an opportunity to parents and children to read together, learn together, and have time together," Kaija says.

She explains that the pullout is good for Primary children from classes P5 to P7 but can also be used by Primary Four pupils.

"The pullout does not substitute teaching but compliments it so that children are able to do research, be familiar with question approach among others," Kaija says.

The questions in the pullout are being set by trusted teachers in the education system and the questions are within the curriculum.

The questions are set in four subjects Mathematics, English, Science and Social Studies, but also answers are given.

"This is one of the best ways we can keep our children learning in the absence of enough learning materials. Let parents embrace the pullout," Kaija says.

How parents can help their children to learn

Hope Mbabazi a teacher, at King Solomon Junior School, Bulenga says, depends on the setting, whether town or village parents can help their children to learn within their means.

"There are parents who can afford online learning and can get material for their children. If you can afford it download it and guide your children. Be part of the learning and don't let them do it alone," Mbabazi says.

She notes that young children for classes nursery to primary Four can be involved in fun games.

"Intensive revision is not needed for young children but you can buy them storybooks, which you can read with them, get educative movies, and other fun movies. However, you should monitor the movies and make sure they are of good morals," Mbabazi says.

She also suggests, making use of the word of God, is key in this time.

"If parents can access revision materials, like Pass PLE, it will be good for children who are in P7. These adult children need to revise their books but also engage in games ludo, football among others," Mbabazi says.

Harriet Mujuni, a teacher says one-way parents can help young children to feel productive while they are at home is to engage them with housework or cooking.

"Don't let children be idle, it will bore them. Since the majority of the parents are home, use this opportunity to teach children how to wash clothes, dishes, or mop a house. These are things that they will not learn at school," Mujuni says.

She warns against letting children loiter or go to neighbors which on its own is a bad habit that should be discouraged.

Instead of worrying that children are not doing enough schoolwork, parents should view the enforced break as an opportunity for some child-led, individualised learning, which most schools struggle to offer.

Managing teens

Teenagers, in particular, may miss their friends terribly and, due to their adolescent brains, feel invincible and omnipotent in the face of the virus, warns adolescent therapist Alicia Drummond.

"They're wired for experimentation, without the ability to weigh up long-term outcomes." Because they may impulsively decide to take risks, it's worth explaining why guidelines need to be followed.

"My rule of thumb with parenting teenagers is: ask, don't tell. So ask them: why do you think we're isolating? What do you think the ramifications of you meeting up with your friends might be?" Drummond is quoted by the Guardian.

"Instead, reiterate why it's important that they don't do it again."

Whatever happens, don't try to punish your teen by taking away their tech.

"What we have to be deeply careful of is not letting them become too isolated. We all know that isolation has an impact on people's mental health, and that's particularly true for adolescents."

Encourage them to stay connected to their friends virtually, in a healthy way, rather than going out and putting other people at risk.