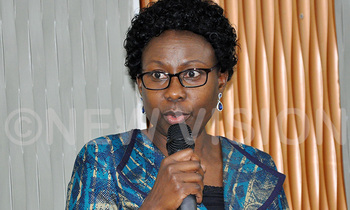 KAMPALA - Five new cases of coronavirus (COVID-19) were confirmed in Uganda Friday night, bringing the total number so far registered in the East African country to 23.
Earlier in the day, the ministry of health had announced four new cases, adding that some of the patients were being transferred to the New Mulago Hospital.
In a tweet the ministry said: "Out of 227 samples run today at the Uganda Virus Research Institute, 222 samples tested negative for COVID-19."
Dr Diana Atwine, the ministry permanent secretary, said: "We urge you all to follow our guidelines to minimize spread of COVID-19."
Details will be announced this morning, according to the ministry.