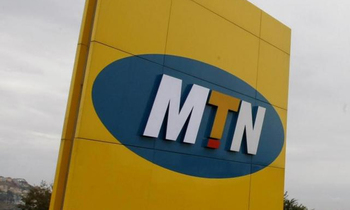 DEVELOPMENT

KAMPALA - Telecom company MTN Group has realized a profit of sh314b from the sale of its interests in a tower company to AT Sher Netherlands Cooperatief U.A. (ATC).

In 2018, MTN Group announced its Asset Realisation Programme (ARP), which will be implemented over the next three years, to refocus the company on high-growth markets.

Under the ARP, the e-commerce assets and the group's interest in tower companies, such as Ghana InterCo and Uganda InterCo, were not considered strategic in the long term. In its financials released last week, MTN said it had finalised the sale of its interests in Uganda InterCo to ATC.

"On December 31 last year, MTN concluded an agreement to dispose of its 49% equity holdings in Ghana InterCo and Uganda InterCo to ATC. The Uganda InterCo transaction closed in February for cash proceeds of sh500b and realised a profit of about Rand 1.2b (sh314b).

The group awaits the finalisation and regulatory approvals relating to the Ghana InterCo transaction," the statement read. Since last year, MTN Group's interests in Uganda InterCo and Ghana InterCo were classified as non-current assets held for sale. MTN plans to use the proceeds under the ARP to pay down its US dollar debt and for general corporate purposes.

According to its financials, MTN Uganda is indebted to a tune of sh110b. Overall, the group's net debt increased to Rand 67.9b (sh17.7 trillion) from sh16.3 trillion. MTN performance in 2019 Despite the economic headwinds in the year ended 2019, the telecom firm recorded improved results and growth for the year ended December 31, 2019.

MTN Uganda revenues grew by 12.5% to sh1.7 trillion from sh1.4 trillion the previous year. The increased access to smartphones in the market saw data revenues jump to 39.7% (sh271b) from sh157b in 2018.

Mobile Money, on the other hand, benefited from an 18.8% expansion in the firm's base of active users that was buoyed by focused customer value management (CVM) seeding campaigns.

"We will continue to scale up our fintech and digital services as well as grow our enterprise and wholesale businesses," group president and CEO Rob Shuter said. Mobile Money revenues grew by 13.9% to sh435b from sh341b.

Rob Shuter exit MTN announced that Shuter will be stepping down from his role at the end of his contract in March 2021. The succession process will be concluded during the year, enabling a seamless handover.