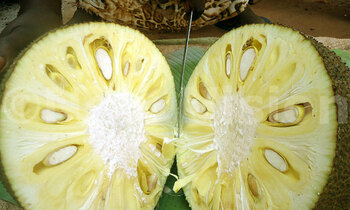 AGRIBUSINESS

The Netherlands Embassy has launched an accelerator programme for Ugandan agribusinesses dealing in fruits their products with the aim of linking them to buyers in the Netherlands and Europe.
According to the programme manager, Annelies Kannekens, selected fruit farmers and in some cases, middlemen, will undergo an 18 months' training, to skill them in sustainable supply management and production of high-quality products for export.
She said the selected candidates will receive a highly practical support package that will prepare them to ink deals with reputable entrepreneurs, especially in the Netherlands and Europe.
"We shall have two cohorts focusing on adding value to fruits. One of these will focus on adding value to jackfruit and the other to dried fruits," Kannekens said.
The programme, dubbed 'Business Lab Uganda', will be hosted by the Design Hub, a creative co-working innovation space located in Kampala's Industrial Area.
Kannekens said in the medium term, the programme will focus on building a distribution network for collecting jackfruit and developing a brand for jackfruit products for both the local and international markets.
She said the programme will also focus on improving collaboration among
Ugandan dried fruits producers to supply the international market and, through innovation, make dried fruit jewellery, where a high-end brand will be built for the Ugandan products.
Uganda produces a lot of fruits, although only a small percentage is exported due to high levels of food waste, high-quality standards in the foreign markets, consumer preference for legacy fruit varieties and lack of investment in value-addition facilities.
According to the Design Hub managing director, Inez Van Oord, the initiative was born out of the frustration of training a multitude of farmers, but failing to connect them to buyers abroad.
Oord said buyers would now be included in the process from the initial stages, linking them to the farmers to give them awareness of their specific interests.
She said presently, most of the fruits consumed in the Netherlands are imported from
Thailand, yet Uganda has equally good fruit that should easily get a good market.