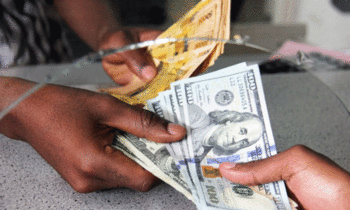 CURRENCY FINANCE

The Uganda shilling oscillated within the 3,690-3715 range during the previous week from 3700/3710 closing levels in the prior week to remain in a weak position against the dollar, a Catherine Kijjaggulwe, Absa's head of trading noted in a report.

"We saw some Non-Governmental Organisation (NGO) inflows coming through to try and balance the corporate and interbank demand.

Overall expectation is for a weak shilling in the short term also based on the global trend of most currencies due to the coronavirus," she said.

"Outlook is for us to remain within the 3,670-3,760 range. Mid-month corporate taxes and offshore flows targeting the 10-year bond auction on March 18 may give the shilling some relief but overall outlook is for dollar strength," she added.

Meanwhile, Bank of Uganda is due to hold a Treasury Bill auction with sh225b on offer today. The money markets were fairly liquid during the previous week with overnight trading within the 6.50% -9.00% range and one week between 9.25%-9.50%.

Mid-month tax payments that start towards the end of the next week are expected to put some pressure on the money markets but overall outlook is for fairly liquid market.

The Kenya Shilling remains weak against the dollar and on Thursday traded an intra-day high of 102.45/55, this is after touching a low of 103.05/15 earlier during the week. The market is still groping around following Kenya Central Bank's intent to buy $100m per month to build its dollar reserves.

A combination of low money market yields, coronavirus and a general selloff in the global markets etc. should keep Kes weak. The expected range of 102.25 -103.15 in the coming days. central bank FX Reserves at $8.409b, equivalent to 5.11 months of import cover (CBK).

The Euro looks like it could be in trouble versus the Pound Sterling. The Pound Sterling headed for its best day against the euro in two weeks and inched up from four-and a-half-month lows against the dollar on Wednesday, as incoming Bank of England Governor Andrew Bailey said action could be needed to offset the effects of the coronavirus crisis.

Meanwhile, the Euro has suffered hits to its economy following recent poor economic data results from the Markit services and composite Purchase Managers Indices as well as a heightened fear of the coronavirus.