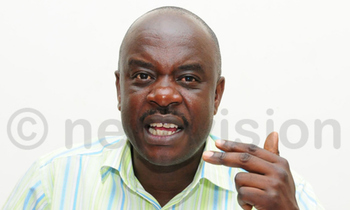 2021 ELECTIONS POLITICS

The ruling National Resistance Movement (NRM) will today (Wednesday, March 11) start a countrywide registration exercise of its new members ahead of the 2021 general elections.

The exercise according to Rogers Mulindwa, the party's publicist is scheduled to take place at the party's village branches.

Prior to today's exercise, the party embarked on a week-long countrywide registration process that saw the training of administrative secretaries, district registrars, wealth creation officials.

The party's vice-chairperson Moses Kigongo was appointed by the party to oversee the exercise.

Eligibility

To qualify for the exercise, one must be a citizen of Uganda, residing or originating from a village/branch of the party and that such a person shall be willing to join NRM and aged 16 years and above.

At the end of the exercise, Mulindwa said 20 people from the village cell will endorse the registration during a village meeting convened at the end of the exercise.

The endorsement will be conducted by reading out the names for authentication of the party members in the village cell.

Each member will have a unique number on the party card upon registration and update of the register. It is from this register that persons aged 18 and above shall be extracted for the purposes of the party primary elections.

According to the secretariat, the exercise is meant to allow members to check the accuracy of their particulars on the 2015 register.

The exercise will also allow the secretariat to register new members, remove ineligible ones as well as inform members of their voting villages.