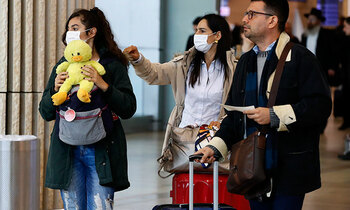 HEALTH CORONAVIRUS

The new coronavirus epidemic is at a "decisive point" globally, World Health Organization chief Tedros Adhanom Ghebreyesus said Thursday, urging affected countries to "move swiftly" to contain the disease.

"We're at a decisive point," Tedros told reporters in Geneva.

Pointing to a decline in new cases in China, Tedros said: "It's what's happening in the rest of the world that's now our greatest concern".