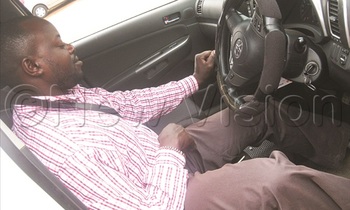 Driving with air conditioner (AC) on is something that most drivers have adopted because it comes with having cool temperatures in the car and one can have a good driving experience.
However, while other motorists worry about AC consuming more fuel, Rose Musasizi, a businesswoman, worries about her car heating up, whenever she switches on the AC.
"This has happened for the past four weeks and much as I drive, I do it with a lot of worry, something that makes me feel uncomfortable while driving," Musasizi says.
She is hesitant to call her mechanic, but the problem has persisted. Her other worry is the expense she will have to meet in case the problem is serious.
However, experts say it would be wise for her to get in touch with her mechanic to fix the problem.
Moses Kayiira, a mechanic from Bakayira Diesel Garage in Kampala, says there could be several reasons why a car heats up while the AC is turned on.
A loose fun belt
Umar Kasujja, a mechanic at Victoria Motors, notes that in modern cars, there are usually AC funs that go on automatically when the AC is switched on.
Once these funs become loose, they never switch on automatically and also fail to do their work. This puts extra load on the car engine, making it to heat up when the AC is switched on.
Faulty radiator
Kassujja says a radiator usually has the coolant that is meant to cool the engine.
In the cooling system, there are many systems that work together to ensure it does its work well. He says if the radiator has issues or if its water pump gets issues and cannot not circulate the coolant well, it can also cause a car to heat up whether the AC is turned on or not.
Clogged condenser
Kasujja says a condenser is supposed to circulate air in the cooling system but when it is clogged and then you turn on the AC, air will not be circulated well. This usually happens to field cars but this can be worked on.
General heating problem
Kayiira says before motorists zero on a car heating up when the AC is switched on, they should first find up if their cars are not having a heating up habit.
"If your car heats up generally, then when you switch on the AC the problem is accelerated and seeing your mechanic could be the only solution," he says.
How to manage the situation
Kayiira says to start with, have your car inspected to ensure that all is fine before you drive it. This will help you avoid inconveniences of having to park to sort out issues.
He observes that most people take long to switch on the AC, "but whether you use the AC so often or not, check if its works well".
He adds that checking will help you know if the AC gas in your car is the right one.
Kassujja says checking the cooling system of your car could be a solution to all overheating issues and you will be happy to drive with little or no worries of a car over heating while on the road.