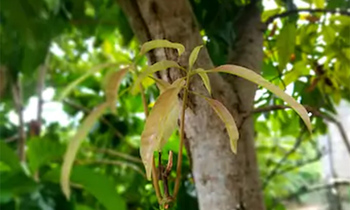 BUGIRI - Panic and fear gripped residents of Kataala village Buwunga sub-county in Bugiri district when a 9-year-old pupil died instantly after falling off a mango tree.
The deceased Haula Kirya a primary three pupil at Kataala primary school fell off a mango tree he had climbed during lunchtime.
Three of his colleagues who had accompanied him took off after discovering that he had died upon falling off the tree.
According to the deputy headteacher Kataala primary school, Henry Kaabale said pupils had been sent back home for lunch but was shocked to hear moments later that one of his pupils had died after falling off a mango tree.
Kaabale said the deceased Kirya could have wanted to pick mangoes instead of walking back home three kilometers away for lunch.
"He could have feared walking under the sunshine and decided to eat mangoes for lunch "he added.
The senior education officer Bugiri, David Kazungu urged parents to always provide their children with lunch while at school to avoid similar incidents.
Kazungu noted that some parents let their children attend school on empty stomachs which has contributed to the increasing cases of school dropout besides poor results.
The Bugiri district police commander, Jeff Sebuyungo said the body of the deceased had been given to parents for burial.