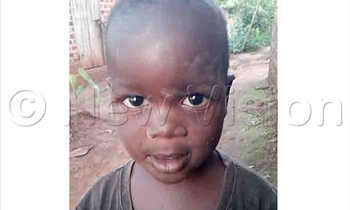 KIDNAP CRIME

WAKISO - The Police have started investigating a case in which a two-year-old was kidnapped by unknown people who are now asking for a ransom of sh4.5m to return him alive.

Patrick Onyango, the Kampala Metropolitan Police Spokesperson confirmed the kidnap which was reported to police under case file number SD.REF.20/19/02/20.

Samson Odrey Kaketo, who was allegedly kidnapped, was residing with his parents Irene Kiyingi and father Owen Luswata, all residents of Kirinyabigo cell, Kawanda, in Nabweru.

Onyango said that the Police is tracking the phone used to communicate with the parents of the kidnapped victim, to help in reaching the kidnappers.

Kiyinji, mother of the two-year-old narrated that she was preparing tea for the child on Wednesday only to find him missing.

The mother rushed to the neighbors to find out if her child was playing with his peers but in vain.

One of the residents told Kiyinji that they had seen someone carry away her son thinking that they were going to a nearby shop.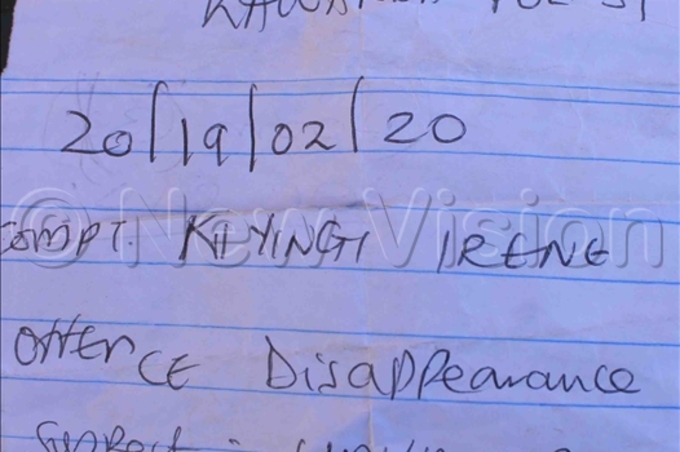 At around 8:00pm, one of the alleged kidnappers phoned, asking for money if she still wanted to see her son alive.

Kiyinji also said that the alleged kidnapper gave her an ultimatum not to go to the Police if she wanted to see her son alive.

She has appealed to the Police to rescue her son, saying that she doesn't have the ransom being asked for.