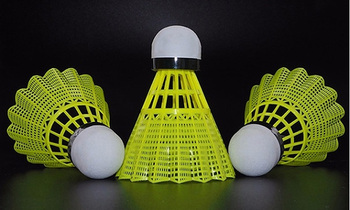 BADMINTON

KAMPALA - Eleven Ugandan athletes have qualified to the main draw of the 16th Uganda International Badminton Championship in Kampala.

The group, featuring seven males and six females, advanced in the first round of the qualifier draw played Thursday at the Lugogo Indoor Arena.

Muzafar Lubega, Alex Babu, Expedito Emudu, Augustus Owinyi, Kenneth Mwambu, Friday Atama and Guma Kusai have been joined by Kenyan player Edwin Njeri to qualify to the main draw that rolls off at the same venue in the morning.

The Ugandan women who have gone past the qualifier round are Brenda Awori, Tracy Naluwooza, Rajab Sham, Asumpta Owomugisha, Oivia Nakajja and Becky Apio.

They have been joined by Kenyan Mercy Joseph and Ano Parma from India.

The men and women will join the round of 64 and 32, respectively, as world-class players battle it out for another two days, aiming for a maximum 2,500 points for the winner, to brighten their chances of getting a slot to the Tokyo 2020 Olympics.

Only players ranked below 100 in the world for men and women, together with continental winners, stand a chance of qualifying to the Olympics.

Five players in Lugogo are ranked among the top 100 in the world.

They include the tournament's female defending champion, Thet Htar Thuzar of Myanmar, who is ranked 61st, and Nigerian Dorcus Ajoke, who is 82nd.

The minister of state for sports Hamson Obua is expected to grace the tournament, which will climax on Sunday.