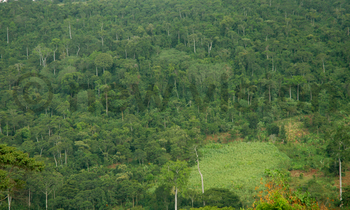 FORESTRY ENVIRONMENT

KIBAALE - Kibaale District Council has passed a resolution allowing the National Forestry Authority (NFA) to gazette Kangombe Forest reserve into a National park effective 2020/21 financial year.

This came barely a fortnight after Kagadi district council also passed the same resolution given that the reserve stretches up to Kibaale and Kakumiro district borders.

The resolution was passed by the district council on Friday in their council meeting held at Kibaale headquarters. The Council meeting was chaired by the district speaker Disan Tumusiime and the motion was moved by the LCV Chairman Peter Amara.

Amara reasoned that the gazetting of Kangombe into a national park will bring more revenue to the district and the creation of more jobs.

'' I have supported the motion due to the benefits likely to be reaped out of gazetting the reserve. I'm optimistic that with the implementation of the resolution, the district will earn much revenue and create more jobs to unemployed youth who are clamouring for Jobs'', said Amara.

The District Planner Kibaale, George Willy Tusabomu enlightened councillors to pass the motion given that it will come along with numerous opportunities of public interest.

''I'm also in support of the motion due to advantages that will accrue from the national park. Revenue of the district will expand as well as creating opportunities for the youth to benefit. We need to support the initiative'', he said.

In their deliberations after adopting the motion, councillors had mixed reactions as a section of them expressed uncertainties while others stressed the need for prior sensitization of the people adjacent to the reserve.

The councillors want assurance on the safety of people's lives and property from the Uganda wildlife authority (UWA).