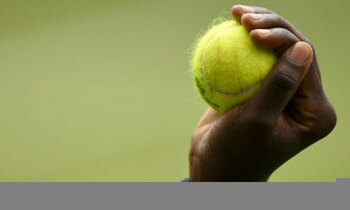 KAMPALA PREMIER TENNIS LEAGUE
Results
PTC Warriors bt Trail Blazers 8-6 8-4 8-4
TradeMark bt Game Changers 7-8 8-1 8-2
Titans bt Lorika 8-3 8-6 8-1

_____________________________


TradeMark-Dimonation came from a set down to defeat Game Changers 7-8 8-1 8-2 over the weekend at Lugogo as they continued their impressive performance in the Kampala Premier Tennis League.
Against the Changers, they lost the men's singles match, before bouncing back with victories in the doubles and mixed doubles.
TradeMark, who had earlier defeated table leaders PTC Warriors in their first game of the second round a week ago, seem to have gained more momentum as they push to retain the tile.
The victory saw them move to 45 points, 12 below leaders Warriors, who beat Trail Blazers.
Trademark cruised past Trail Blazers to clinch the second edition of the League at Lugogo last season.
In a tense series of games, Trademark beat Trail Blazers 8-5 and 8-5 in the men's doubles and mixed doubles, respectively. Trail Blazers wrestled back to claim the men's singles 8-6.

Elsewhere, Titans defeated Lorika 8-3 8-6 8-1.
The league that is in its third season has seen the game of tennis grow and also improve on the level of competitiveness among players.