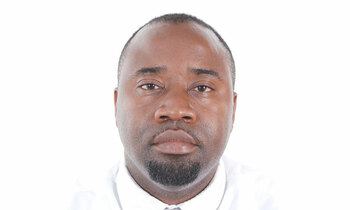 OPINION
The Banyankore have a saying that, " Owakurogire Takanabaga" meaning, "if something is endemically wrong, then, the person who bewitched you has never showered all since then"
For a long time, the majority of vulnerable groups in Uganda have received emotional, material and financial support from traditional social protection mechanisms, including family, kinship and the clan system.
Specifically, both nuclear and extended families have acted as the first line of social care and support for orphans, widows, persons with disabilities (PWDs), older persons and the chronically ill, the Albinos and those under drug and substance abuse.
This system was based on respect for individual and community rights to dignity and well-being in compliance with norms and traditions governing the family and kinship.
While the society still upholds the moral responsibility of caring for the vulnerable members, the traditional social protection system has greatly declined, providing a very fertile entry ground for the growth of "pseudo" care institutions profiteering by exploiting the gaps in Uganda.
Children below the age of 17 years constitute 55.1% of the national population, corresponding to about 19.0 million people (NPHC 2018).
A significant proportion of children are vulnerable due to poverty, neglect, abandonment, exploitation, early marriage, and teenage pregnancy, conflict with the law, orphanhood and child labour. This category has been targeted by the mushrooming caring orphanages that have ended up trafficking and exploiting them.
Children from poor households and those living on the streets are more exposed to physical, mental, psychological and sexual abuse.
According to the report by the Ministry of Gender Labor and Social Development on Violence Against Children, Parents and adult caregivers are the most common perpetrators of physical violence against children aged 13 to 17 years.
Children exposed to physical violence are more likely to perform poorly in education and are more likely to leave school, develop substance abuse and engage in abusive relationships themselves. (The Lancet, vol. 387
More than one in three females and one in six males experienced sexual violence in childhood. About one in three females (34%) and males (36%) experience emotional violence in childhood, with many of them experiencing multiple incidents.
For both males and females, the perpetrator of the first incident of emotional violence in childhood was most often the mother or stepmother.
For children in conflict with the law, the facilities are inadequate and conditions in the existing facilities are not conducive. There is only one national rehabilitation centre and only 7 remand homes.
Consequently, in some districts, children in conflict with the law are detained with adults. The diversion mechanism which entails handling minor cases through the local council courts is not fully operational. Due to this gap, the pressure on remand homes continues to exist.
UDHS 2018 indicates that 25 percent of adolescents aged 15-19 in Uganda have begun childbearing. Adolescent childbearing is more common in rural than in urban areas, with 27 percent of teenagers aged 15 to 19 years in rural areas having begun childbearing compared 19 percent in urban areas.
Teenagers in the lowest wealth quintile tend to begin childbearing earlier than those in the highest quintile (34 versus 15 percent, respectively). This care burden has provided the caring institution insatiable supply side of the vulnerable young people. No wonder human trafficking and crime is increasing.
Older persons have increased incidences of diet-related, chronic and non-communicable diseases such as diabetes, hypertension and stroke, yet public health facilities lack comprehensive geriatric services.
More so, there are very limited specialized services for older persons such as Health care services geriatrics, drugs, and insurance schemes. These people used to be the fallback for the distressed young people and children.
In some instances, older persons have been abandoned and there is need to establish residential facilities for them instead. Another challenge faced by older persons in this care economy is property grabbing especially land, which deprives them of their means of livelihood.
The other victims of weak social care and support are people with disabilities. Overall, the disability prevalence rate for the population aged 2 years and above is 12.4 percent while for 5 years and above, it was 14 percent. Disability is higher among women (13.7%) compared to men (11%).
The disability prevalence rate is higher among those living in urban areas (13.3%) compared to those in the rural areas (9.3%). The disability rate among children is approximately 13%, (MGLSD ). Again, many charities and non-government organizations have industriously emerged to address this plight.
There is inadequate mental and palliative care services coupled with limited access to information due to institutional barriers. PWDs have limited opportunities for employment due to added costs associated with their challenges, such as aides and assistive devices.
Women with disabilities suffer most especially through sexual harassment while children with disabilities are voiceless and suffer significantly. Among the PWDs, there is multiple discrimination against people who get involved in accidents, people living with albinism and little people.
Finally, women in Uganda provide the bulk of unpaid care work especially child care and caring for family members. As highlighted in the Uganda Social Institutions and Gender Index (SIGI), such high levels of female unpaid care work, limits women's opportunities and labour productivity.
Women from 15 - 49 years are more vulnerable to poor nutrition, preventable diseases, uncontrolled fertility, and violence. This is attributed to insufficient education, poor housing and sanitation, long hours of work and poor working conditions.
Gender-based violence remains a critical human right, public health and economic concern. Gender-based violence disproportionately affects women and girls. According to the UDHS 2018, 56% of women reported having experienced physical violence by the age of 15 years while 28% women aged 15 - 49 cited having ever experienced sexual violence compared to 9% of men in the same age group. In addition, economic violence still exists in the country.
The report further indicates that, among the married women aged 15 - 49 years who have access to cash, 53% decide its usage, 31% decide jointly as a couple, while 14% indicated that the decision is made solely by the husbands.
Economic violence leads to loss of capacity to work, social and psychological trauma and impaired ability to provide child care or welfare for the family.
Several organisations are taking advantage of this challenge to raise resources, but positive impact is lacking! Instead, it keeps increasing. What is wrong?
Uganda is host to over 1.2 million refugees from South Sudan, Somalia, Burundi and Democratic Republic of Congo.
Refugees and asylum seekers who are displaced for protracted periods of time are caught between the inability to return to their home countries and a lack of durable solutions in their settlements. They suffer from multiple trauma and mental breakdown, again putting pressure on our weak social care and support services.
There is therefore urgent need to map out the social care and support services in Uganda in order to create clear avenues for an inclusive society we all need to live in.
There is also need for strengthened regulatory frameworks to curtail the exploitative tendencies by individuals and institutions purporting to give social care and support services in Uganda
Mujuni Benard is a Diversity, Legal and Policy Specialist
benardmujuni@gmail.com