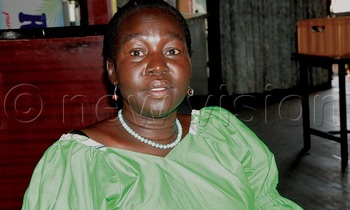 NETBALL

KAMPALA - The Uganda Netball Federation will award the best netball performers of 2019 at a gala at Namboole Stadium this Saturday.

"This week we have organised something for the players. We are going to award them for their achievements throughout last year," said federation president Susan Anek.

"This had been planned for December but pushed to February due to the busy Christmas period," she added.

The awards will not only cover the domestic players who have excelled locally but also look at how members of the She Cranes fared in the international competitions.

Uganda took part in the Netball World Cup and the Africa Cup, where they gave a good account of themselves.

The federation will not stop at the awards ceremony. The hierarchy also plans to inject more passion into the game with a pre-season tournament called the Super Eight.

This will involve the top eight teams in the women's Netball Super League Division One. The teams will play in two groups over four weekends, after which the teams will take part in the knock-out stage and finals.

"As the Uganda netball federation, we are trying to bring life to teams and to promote them at the end there will be awards and some monetary rewards," said Anek.