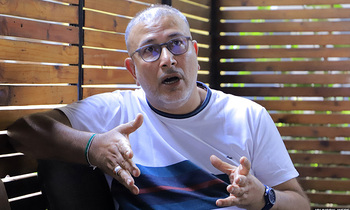 MOTORSPORT

Only two days in office, newly elected Federation of Motorsport Clubs of Uganda (FMU) president Dipu Ruparelia has embarked on a programme to harmonise the disparity between motocross officials and the federation.

Last month, motocross announced their breakaway from rallying and they have already drawn a calendar that starts next weekend in Busiika.

"It is a tough call, but we have to meet these motocross guys and find a solution for their grievances because we must work as a team for the development of motorsport," said Dipu.

The FMU president called a crisis meeting Tuesday with his executive to be briefed on what has been transpiring in the federation.

He is expected to later meet Uganda Motocross Club officials, who are led by club president Jimmy Akena.


Mwangala hands over office


Meanwhile FMU outgoing secretary Joseph Mwangala on Monday evening handed over office to his successor Leila Mayanja Blick and promised to give her all the support she would need.

"The election was free and fair," said Mwangala.

"So I hereby peacefully hand over the office to the new secretary and I will be available for any support needed," he said, as he handed over the office keys and files at the federation office in Lugogo.

The handover was witnessed by assistant secretary Ernest Ziwa.