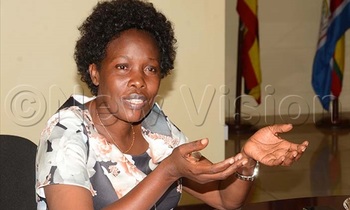 Even when former Police spokesperson Judith Nabakooba became Mityana Woman MP and now Minister for Information and Communications Technology, she never forgot her humble background.

In an exclusive interview with New Vision which will be published this coming Sunday, the 42-year-old legislator speaks at length about her upbringing, her family and her secret to success.

She also talks about how she will help President Yoweri Museveni fight corruption in government and streamline service delivery in the country.

So don't miss your copy of Sunday Vision. You can also subscribe for the e-paper.