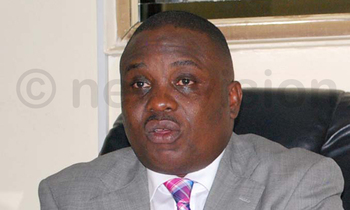 People's Government has lined up 80 lawyers to compel President Yoweri Museveni to the International Criminal court.
Lukwago said this legal team will be dealing with widespread harassment, prosecution and torture. He said this will involve all leaders in defending the constitution according to article 3 to challenge the impunity in the country for bad governance and also to engage in the struggle to gain our freedom.
He said recently that a number of their leaders were arrested carrying out registration of signatures in different parts of the country and they were mistreated. He said this will not stop them from taking President Yoweri Museveni to the Hague.
"These lawyers will be spread throughout the country and have regional offices.We have realised that our leaders are being arrested in different parts of the country and detained for longer hours before they are taken to court and subjected trials that are not right.
Lukwago made the remarks during a press conference held at the party headquarters in Kampala on Wednesday, January 8.
"It is not right for the Electoral Commission (EC) to shy away from their responsibilities and leave the Police to stop opposition parties from carrying out consultations. The Police are operating out of the law, the commission is the only body which issues guideline of the electoral process," Lukwago said.
He quoted under article 3 that state freedom rights of the individuals are inherent and not granted by the state. The rights and freedom enshrined in the constitution shall be respected, they should be respected by different organs of the Government.
He urged the EC not to leave their responsibilities to the Police because it does not have the mandate to stop people from holding consultations in their homes and that the Public management Act (POMA) does not give such restriction.
Fred Enanga, the Police Spokesperson, cautioned the public against holding consultation meetings in their homes without notifying the Police.