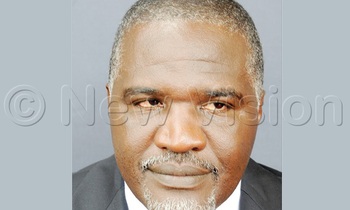 POLITICS
KAMPALA -
For six lawmakers, last Friday might go down in their political lives as their real waterloo — a kind of dark day that saw them saunter into political oblivion and for some, never to return.
Save for Dr Elioda Tumwesigye and Abrahams Lokii, the four lawmakers had only savoured the enviable trappings that come with their offices for less than two years.
The Constitutional Court nullified the election of Patrick Ocan (Apac, Uganda People's Congress party), Dr Elioda Tumwesigye (Sheema, National Resistance Movement party), Tarsis Rwaburindore (Ibanda, NRM), Hashim Sulaiman (Nebbi, NRM party), Asuman Basalirwa (Bugiri, Jeema) and Abrahams Lokii (Kotido, NRM party).
Reasons for nullification In their reasoning, the court justices, in their unanimous decision, held that the elections in the aforementioned constituents or municipalities were conducted neither in general elections nor as a way of by-elections, which, they say are the only recognised ways of electing MPs into Parliament.

This followed a petition by former Bufumbira East lawmaker Eddie Kwizera. But who is Kwizera, whose petition has left the six MPs facing the spector of missing out on 17 months hefty pay in terms of emoluments and per diem?

An erstwhile State House staffer, Kwizera was born on the cusp of Uganda's independence in Kisoro district 59 years ago. He holds a bachelor's and a master's degree in peace and conflict studies from Makerere University.
Kwizera also worked as deputy coordinator for the international conference on the Great Lakes Region. Among his hobbies are "good governance, fair and just society." In his petition, the Constitutional Court justices described him as "a concerned citizen".

Kwizera is litigious, as evidenced by his many court battles with the Attorney General over issues he deems unconstitutional or outrightly illegal. In one such petition in 2005, he moved the Constitutional Court to give an interpretation to the words "a person employed in any government department or agency of the government" as provided for under Article 80(4) of the Constitution.

Kwizera, through his lawyer Paul Kiapi, argued that the aforesaid provision of the Constitution, which requires any public officer or a person employed in a government department or entity where the State has a controlling state, to resign 90 days before nomination if seeking to stand for a seat in Parliament, is discriminatory and unconstitutional.
Kwizera also wondered why the Constitution defines the word "public officer", but not "a person employed in any government department or agency".

He reasoned that failure to give a proper definition of "a person employed in any government department or agency" renders the words ambiguous and prone to abuse.

However, in a lead judgement by then Lady Justice Mpagi Bahigeine, Kwizera's petition succeeded partially. While the lady justice found Article 80(4) to be inconsistent with and in contravention of Article 1(4) and 21 of the Constitution, the requirement for a public officer to resign before contesting for a seat in Parliament was not inconsistent with Article 38(1).

Article 38(1) guarantees the right of every Ugandan to participate in the affairs of government, individually or through his/her representatives.
Vocal, fearless MP
In seeking to 'pull down' a constitutional provision that is seen by many public officers as a bar to their political ambitions, Kwizera was fighting for thousands of Ugandans. He, however, took a leap of faith, left his State House job and successfully took on former information minister Dr Nsaba Buturo for the Bufumbira East seat.

In the Ninth Parliament, Kwizera was one of the leading lights in a House. He was vocal, fearless and stuck his head above the parapet on issues that some lawmakers subscribing to the ruling National Resistance Movement would dread to comment on in private. Kwizera was later appointed chairperson natural resources committee.

As committee chairperson, he caused a stir in the House when he tabled a motion seeking to degazette 14 urban forest reserves. If carried, the motion would have seen Uganda lose an estimated 17,300 hectares of greenery in urban centres.

It was defeated with MPs Nandala Mafabi and Ibrahim Ssemujju Nganda, who questioned its timing and motive in light of increased environmental degradation.

Kwizera says in seeking the court to boot the six lawmakers from the House, he was not informed by any iota of personal vendetta. Some of them, he says, are his personal friends, whom he allegedly warned against taking part in illegalities.

However, for the unfortunate six, the damage is done. For some, the financial implication might sound a political death knell.