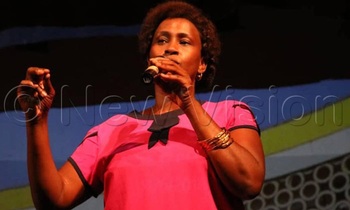 Uganda is set to celebrate her first-ever female film festival in 2020. Dubbed Celebrating Womanhood, the festival comes 42 years after the first all-female film festival - the Creteil International Women's film festival - which was curated by French film-maker Jackie Buet.
Uganda's all-female film festival will be organised by former journalist Sarah Nsigaye Kizza, a top film-maker and proprietor of Native Production. She revealed that the film fair not only aims at emancipating and celebrating women in film, media and art, but also empowering them to tell their stories and inspire others.
"Our view is to amplify women's voices, highlight their achievements and the challenges they still face in the struggle for gender equity, profiling success stories, networking and recognising outstanding contributions to women," she said
Nsigaye added that the number of women in core areas of film, media and art is still frightful and the festival attempts to find a way out.
"In an effort to boost more women participation in the film sector, particularly roles that have majorly been undertaken by men, the celebrating womanhood festival has introduced film awards for only women filmmakers," She stressed
Categories to be awarded include Film Awards for only women filmmakers covering; Best Film, Best Documentary Film, Best Animated Film, Best Director, Best Independent Producer, Best Original Screen Play, Best Adopted Screen Play, Best Cinematographer, Best Film Editing, Best Sound, Best Visual Effects, Best Foreign Language Film, Best Ugandan Film, Best Makeup, Best Picture, Best Actress, Best Score, Best Song and Best TV Series. Phenomenal Women Stories about Women by men will also be accepted.