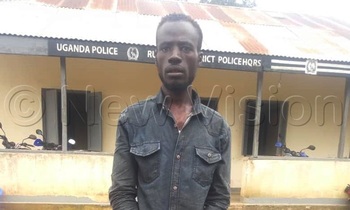 Police in Rubanda district have arrested a man identified as Apollo Basajja, 24, for allegedly kidnapping two children.
Kigezi Regional Police Spokesperson Elly Maate, says the victims are aged seven and eight.
"Upon interrogation, the suspect confessed that he was going to sacrifice the children to boost his music career," he says.
Maate adds that a case file vide CRB 470/2019 has been opened and inquiries are almost complete.