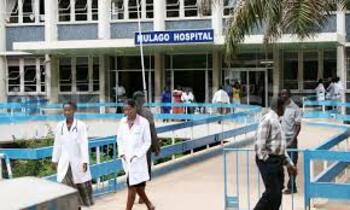 A total of 100 patients with complicated health conditions are set to get free surgery from a consortium of surgeons under their body, College of Surgeons for East Central and Southern Africa (COSECSA).
Cases scheduled for operation include goiter, tumors, and borne lesions in children, neurosurgical abnormalities, hypospadias (blocking of the urethra) and imperforate anus.
Others include; hydrocephalus (spina bifida), talipes (clubfoot), prostate biopsy and kidney ailments.
Dr. Jane Fualal Odubu, a senior consultant surgeon made this revelation at Mulago hospital yesterday. Patients, she said, were selected from the surgical outpatients' department in neurology, orthopaedics, ENT, plastic and paediatric surgery.
Odubu, also the COSECSA chairperson, said more than 400 surgeons are in the country to assess examinations and attend the annual surgeons scientific conference.
COSECSA fosters postgraduate education in surgery and provides surgical training throughout the East, Central and Southern Africa region.
"We used to have a lot of people going out because of heart problems, neural and other surgical procedures but this has tremendously reduced thanks to the fellowship training we have offered our doctors," Odubu said, adding that most of the operations that were considered complex can be carried out in Uganda.
COSECSA delivers a common surgical training programme with a common examination and an internationally recognized surgical qualification in its membership programme in basic surgery and fellowship programme in orthopedics; paediatric orthopedics; ENT; urology; paediatric surgery; neurosurgery; cardiothoracic; plastic surgery and general surgery.
"We are exposing our students to a network of experts in the international community, who will examine them independently on what they have learnt," she said.
Dr. Laston Chikoya, a neurosurgeon from Zambia said there is need for Africans to have a collective human workforce in the health sector saying Africa is currently experiencing a shortage of medical personnel.
Chikoya cited lack of equipment as one of the challenges doctors face. He said the training fellowships however enables them use the available resources and innovations within their reach, to carry out their job.
COSECSA has so far trained 346 surgeons out of the targeted 500 by 2020. 70 of the graduates have been Ugandans.
A total of 200 candidates are expected to sit this year's exams. 16 of these are Ugandans.