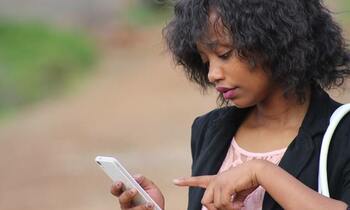 DATA TELECOMS
The East African Legislative Assembly Uganda representative, Dennis Namara, has petitioned court over the expiry of data bundles by telecom companies, a move that could trigger a debate on consumer protection measures by authorities.

In a suit filed on November 15 at the High Court Kampala civil division, Namara says his data bundles have been debited dubiously, without explanation. He has sued Mobile Telecommunications Network (MTN) Uganda and Airtel Uganda. He accuses them of greed.

The legislator wants the court to compel the telecoms to stop the debit and expiry of the data bundles. "A declaration that the defendants' act of deducting the plaintiff's (Namara) data bundles upon purchase without the consent and or authorisation of the plaintiff, before they are fully utilised by the plaintiff, is unlawful and a breach of client-customer relationship of utmost good faith," stated Namara.

Both companies have mobile internet bundles with various volumes and pricing, ranging from 15megabytes((MBs) to 30 gigabytes (GBs). The usage period ranges from a day to months. The legislator purports that the telecoms are high-handed and wants to be awarded exemplary and punitive damages.

When we contacted Airtel Uganda's public relations manager, Sumin Namaganda, regarding allegations of irregular depletion of data bundles, she said they were not aware of the court case.

"Airtel Uganda has not been served with court papers," she said in an e-mail. Fred Otuunu, the corporate affairs director at Uganda Communications Commission, said: "We are not aware of this practice. It is something we do not condone, if at all it is happening. We have brought this matter to the attention of the players and they have denied it. But if someone feels aggrieved, they have the right to take them to court," Otuunu said. Namara states in his affidavit that for the past 11 years, he has been a subscriber to the network of the telecom companies.

"Around 2017, the plaintiff's data bundles started diminishing abnormally whenever he put the data load until when he realised it was getting intolerable. When he checked, the plaintiff found that his data bundles were being unlawfully deducted by the defendants," the court filings say.

Otuunu says UCC is currently in talks with telecom companies to consider carrying unused data by customers forward.

CHANGES TO DATA MANAGEMENT
Around 2016, consumers complained of practice by telecommunication firms, where firms resorted to deducting airtime from a consumer to browse the internet. Consumers pretested the unjustified deductions forcing telecom companies to innovate further.

Telecoms moved to create two distinct accounts on the system, a data bundle and the main account for airtime to address the problem. Additionally, consumers are also notified of how much of their data is used in the process.