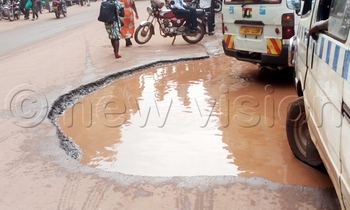 In 2010, New Vision took a survey on the potholes in Kampala and it was revealed that there were 89 roads in Kampala out of which 73 had potholes.
The roads surveyed were main routes linking various suburbs to the city centre, as well as those connecting the Central Business District.

During the same year (2010), Kampala City Centre had 2,489 potholes. The number of potholes has since increased and the same roads that had potholes than still have them.

Potholes have continued to enlarge leaving many citizens wondering whose responsibility it is to help repair these roads.

The City Acting Executive Director Kampala Capital City Authority (KCCA), Eng. Andrew Kitaka said that they are currently engaged in their (KCCA) periodic road maintenance.

He, however, noted that the Uganda Road Fund(URF) reduced funding which was supplemented on the road works and maintenance in the city which has affected the KCCA budget.

"We received funding of sh22m this year from the URF as compared to sh30m which they received for the financial year 2017/18," he revealed.

Kitakka added that the road maintenance is being affected by the heavy rains which tend to jeopardize their work.
The pictures below were taken by Dickson Kulumba on Matugga-Wakiso road
Matugga - Wakiso road
Matugga - Wakiso road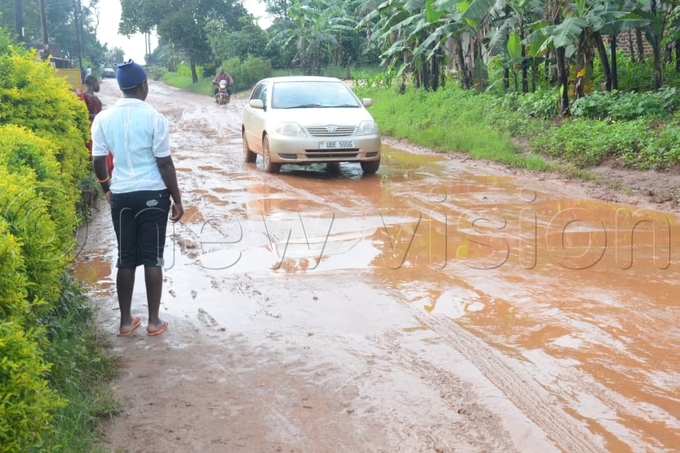 Matugga - Wakiso road
Matugga - Wakiso road
______________________________________________
The pictures below were taken by Edward Luyimbazi on Kyambogo, Old Portbell, Kitintale and 5th street roads.
5th street industrial area
5th street industrial area
5th street industrial area
__________________________________________________
Kitintale road
Kitintale road
Kitintale road
Kitintale road
Kitintale road
Kitintale road
___________________________________________________
Kyambogo road
Kyambogo road
Kyambogo road
Kyambogo road
Kyambogo road
Kyambogo road
______________________________________________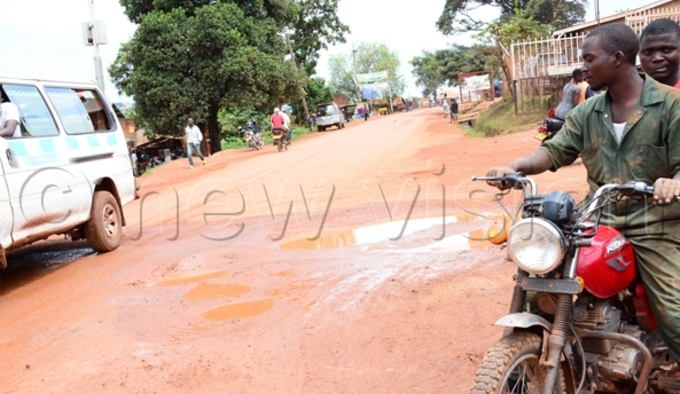 Busabala road
Busabala road
Busabala road
Busabala road
Busabala road
__________________________________________________
Lukuli road
Portbell road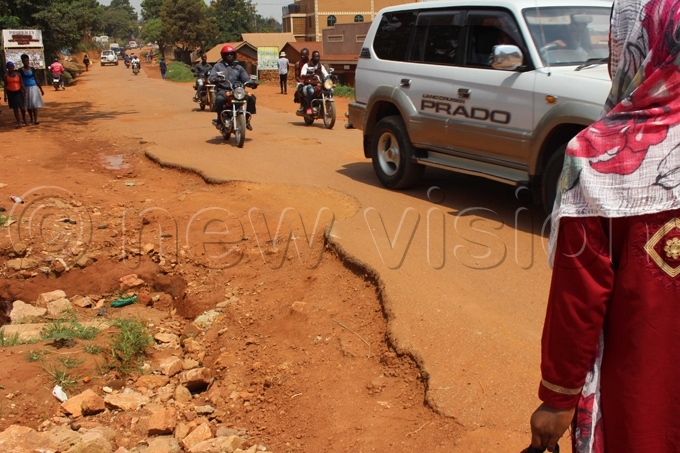 Lukuli road
William street
William street
Ssebaana road
Ssebaana road
Busabala road
Kibuye road
Kibuye road
Mukwano road
Mukwano road
Mukwano road
Mukwano road
Old Portbell road
Old Portbell road