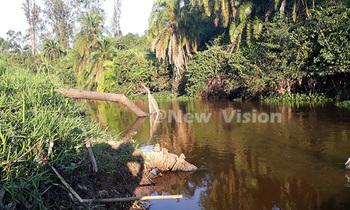 ENVIRONMENT POLITICS

A group of lawyers under the Uganda Christian Lawyers Fraternity (UCLF) have attributed poor environmental management to political interference and poor administration from the authorities.

Godber Tumushabe, a legal expert and the pioneer executive director of Advocates Coalition for Development and Environment (ACODE) said the kind of politics that the country has, does not give way for the environmental authorities to be technical in their duties and carry out their mandate.

This was during the Water and Environmental Law discussion which was held by UCLF and National Forestry Authority (NFA) at Metropole Hotel in Kampala on Thursday.

Some of the wetlands and forests which have been encroached recently include Nakivubo swamp in Kampala which has been reduced by about a third from its initial size, Lubigi swamp near Kampala, Namanve Forest Reserve and Kajjansi Forest reserve.

Tumushabe says in some cases, people fear taking decisions and hide in the fact that implementation of the law is still weak.

The lawyers also highlighted that ignorance about issues to do with the environment has made administrative authorities not act as far as protection of the environment is concerned.

The lawyers, therefore, concluded by citing the need for more discussions to help impart more information to not just the Christian lawyers, but other lawyers in general.