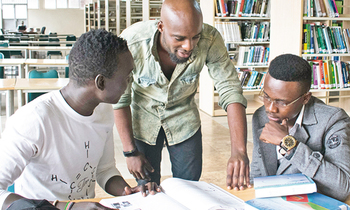 Over 30 universities in Uganda have no university charter, despite some of them having operated in the country for nearly 10 years.
At the start of a university, a provisional license is a certificate granted by the National Council of Higher Education (NCHE) to an applicant wishing to start a private university. At the point of application, a letter of interim authority should be valid.
A charter is granted to universities that possess a provisional license for a minimum of three years and would have satisfied all the conditions set during their time of licensing.
Granted by the Head of State, it defines the governance of the university: its objects, statutes, ordinances, regulations, officers, and powers including those that allow us to award degrees.
Requirements for a charter
A charter is granted to universities that have demonstrated high quality in staffing, teaching and learning, research output, extension services, infrastructural development, and good governance, among others.
For any institution to be accredited, NCHE must be satisfied, after a series of inspections and visitations, that the institution concerned has adequate physical and financial resources, viable programmes, adequate qualified staff and structures of governance to deliver quality higher education.
Universities and other Tertiary Institutions Act, states that the charter is granted by the President as evidence that the university meets the requirements and standards of academic excellence set by the NCHE.
List of universities without a charter
Aga Khan University
Kumi University
African Bible College of Uganda
Uganda Pentecostal University
St. Lawrence University
Muteesa I Royal University
All Saints University, Lango
Clarke International University
Cavendish University
International University of East Africa
Victoria University
African Rural University
Livingstone International University
St. Augustine International University
Virtual University of Uganda
Uganda Technology and Management University,
African Renewal University
Nsaka University
Ibanda University
University of Kisubi
Kayiwa International University
Valley University of Science &and Technology
Team University
Great Lakes University
Ankole Western University
University of the Sacred
Metropolitan International University
Avance International University
University of St. Joseph, Mbarara
Nile University
Fins Medical University