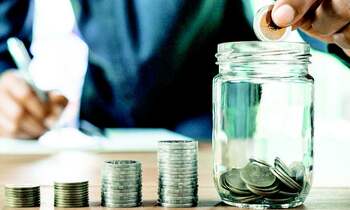 Saving is not an easy undertaking for many people. With countless demands to meet and low incomes, cultivating a savings habit can be a big struggle.
Ben Paul Lusembo, the head of savings and e-business at Pride Microfinance Limited, says in the informal sector, people save in form of goats, cows, chicken and other forms of livestock.
"When they get money, they invest in livestock and when an unfortunate and unpredicted incident happens, and they sell these items, they do not get the actual value back because they sell under pressure to solve the problem," Lusembo says.
He says some people save their money in boxes kept at home, which puts the savings at risk. "The box can be stolen, catch fire or be eaten by rats. Yet there are financial institutions where you can save money and even grow your money by getting interest," he says.
Lusembo says the mindset is the biggest challenge to saving in Uganda. "People think that you must have a lot to save and yet you can even save from the little you have. If you are to grow, you should be able to save at least 10% of whatever money you earn. CLICK HERE FOR MORE ON THIS STORY
What can redeem Uganda's savings culture?
By Ali Twaha
No one plans to live from paycheque to paycheque. But for most Ugandans, it seems to just happen largely due to a bad savings culture, financial experts say.
The managing director at the National Social Security Fund (NSSF), Richard Byarugaba, says many Ugandans fail to save because they do not live within their means.
"It does not matter how much money your salary is. There are people who clean the streets at night, there earning is about sh150,000. "But they have children who go to school, they put on clothes and they have a life. You can be able to save money. What matters is how you spent that money.
A study conducted by NSSF shows that 90% of the workers who save have only one form of savings and that 60% retirees spend their lifetime saving in a year. "We believe that there is a lot that people can do even outside NSSF because the reason we exist is to make their social security good but we cannot continue to let them rely on NSSF alone. We do not want people getting to retirement when all they have is NSSF," Byarugaba said. CLICK HERE FOR MORE ON THIS STORY

ADVERTS