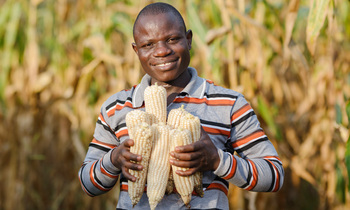 In connection with world food day, forestry company global-woods explains how they have balanced food production with its core business of growing trees.
While global-woods' main activity remains sustainable forest establishment and management in the Kikonda Forest Reserve, it has supported more than 1,000 farmers to improve their agricultural yields on smallholder farms in the neighborhood.
The farmer engagement process commences with an individual needs analysis, followed by the provision of technical advisory as well as access to improved farm inputs.
Mulching, intercropping and site-species matching are just a few measures that have led to better harvests. Such higher yields not only give local communities a better livelihood and improve food security, but they also reduce the risk of land-use conflicts.