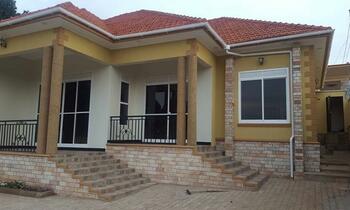 I work in Dubai and I have sh49m in savings. I have a plot of land that I bought in Matugga. What kind of house can sh49m put up? My friends suggest that I should build rentals first, but my plot is far from the city centre. Kindly advise me.
Musa

Dear Musa
David Kireli, a civil engineer, says houses are built in different ways. There are tenement rooms, bungalows, villas, and flats. Each of these requires different plot sizes. Depending on the number of rooms to be built, the tenement remains the most flexible, compared to flats that require large pieces of land.

Nyanzi, an architect, says a standard house consists of a master bedroom, two bedrooms for female and male occupants, a visitors' room, kitchen, dining, a living room, bathroom and toilet, and a balcony.

All these must be built based on standard measurements to create a spacious interior. However, Nyanzi says sh49m is not enough to even finish the shell. He says building a low-cost house depends on the selection of materials and construction methods used. According to Nyanzi, there are materials that have to be on-site before construction can commence.

These include stones, bricks, cement, sand, and gravel, which are important in constructing the foundation. The workmanship at this point determines whether or not the house will last. Nyanzi says with sh49m, one could build this type of house up to the roofing level, but finishing would depend on the materials you want to use.

This is on the assumption that the site is relatively flat and will not require deep excavations and reinforced concrete works. According to Kireli, most people would like to build a house at the lowest cost, but that, unfortunately, some are not willing to manage costs by following the advice of experts.

People want to achieve this by asking the builder to reduce their fees as if the builder is operating with supernormal profits. Therefore, the practice of cost reduction and management starts right from the time you discuss your project brief with the technical person, who may work for you.

Cutting costs A professional plan with considerations of structural engineering to reduce structural costs is the major cost reduction decision. The architect will point out most of the construction cost reduction methods below and more, depending on the clients' needs. Use local materials as much as possible.

Kireli says the use of materials that are readily available in the locality of your site can go a long way in helping you save money. Materials, such as sand, bricks, timber, and gravel should be sourced from the nearest source to the site.

The use of unique materials that have to be sourced away from the site may cause the project owner to incur more in transport costs duties.