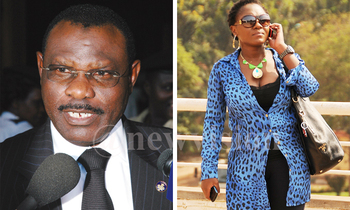 Al Hajji Ssebaggala dragged Sylvia Owori (right) to court for denying him access to their child. File Photos
From secret love children, extramarital affairs culminating in pregnancies, and women abandoned while pregnant, there has been no shortage of baby-related scandals in Uganda's entertainment industry, proving celebrities really are just as flawed, troubled, and dysfunctional as the rest of us.
World over, news of child scandals is a big deal in the entertainment industry and Uganda has not been spared. Here are some of Uganda's most controversial baby scandals over the years.
Desire Luzinda
No stranger to controversy, the curvaceous musician spent months dismissing claims that ex-UPDF captain Juma Seiko was the father of her daughter and not John Micheal Kaddu. In 2014, Seiko allegedly claimed he had fathered a child with Luzinda. He asked for a DNA to be carried out to prove his paternity. Adding to that, Seiko claimed February 27, 2003, as the date the kitone singer conceived. Desire, however, stuck to her guns and said non-other than John Kaddu was the father of her daughter.
Juma Seiko (left) allegedly demanded a DNA test. Left is Desire Luzinda
Rema Namakula
After giving birth to her daughter Amaal, a post under Kadongo Kamu musician Mathias Walukagga's name started circulating on social media with claims that the baby was his. Through the post, the musician also asked for a DNA test and an apology from Eddy Kenzo, the child's father.
Bothered by the entire situation, Rema tasked Walukagga to clear the air since she had neither been a close friend nor in a relationship with him. Mathias later refuted the claims, saying he has never had any relationship with Rema. He also castigated whoever came up with the idea of linking him to Namakula's child.
Walukaga (left) refuted claims that he and Rema (right) were in a relationship
Sylvia Owori
The former Miss Uganda Pageant's boss was dragged to a family court at Nakawa by former Kampala City mayor Al Hajji Nasser Ntege Ssebaggala for denying him access to their child. During the custody war, Owori claimed that the child who was only five years by then and deserved to be with the mother. During the court battles, Owori asked for a refund of the sh800m that she had reportedly spent on their child's upbringing. However, Ssebaggala aka Seya won the child custody battle.
Court presided over by Grade One magistrate Rose Onyango Jolly ordered Owori to allow the former mayor to take care of the child as the biological father. It ruled that beginning with the second term of school, the child will be living with his father (Ssebaggala) and only stay with the mother during holidays. The ruling was conducted in closed chambers.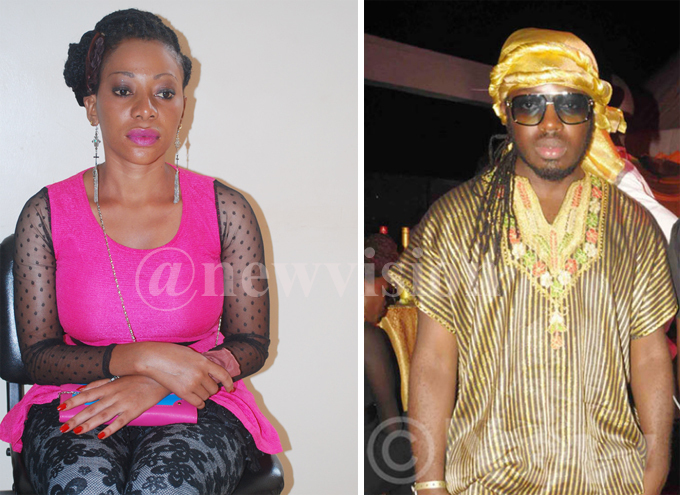 Bad Black and Kim Swagga have a baby together
Shanitah Namuyimbwa
Everyone had believed socialite Bad Black's child Davina belonged to her ex Zungu lover David Greenhalgh. The child's appearance made some people believe the child was Meddie Ssentongo's.
However, Bab Black later revealed that city stylist Hakim Kibirige alias Kim Swagga was the real father to her child and her name was changed from Davina Greenhalgh to Davina Kibirige after Kim Swagga's surname. In an exclusive interview with The Kampala Sun, Kim Swagger, a Jose Chameleone tag-along who by average Kampala standards lives the life of a hustler, spoke of the possibility of fathering Bad Black's child. The designer spoke of receiving a phone call from Bad Black informing him to go to hospital and visit his newborn daughter in the Gangaben Madhvani private wing of Nsambya hospital. Kim Swagger admitted to having made out with Bad Black only once after champagne and alcohol-fuelled night at Ange Mystique in Industrial Area.
This claim was corroborated by a bouncer at Ange Noir, who points to a particular night when Bad Black in a drunken stupour showered Kim Swagger with money. The bouncer says the two reclined to the washrooms where they unnecessarily spent long.