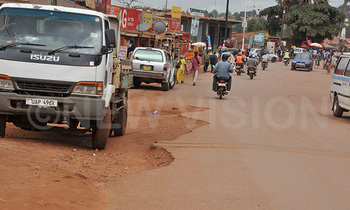 INFRASCTURES DEVELOPMENT

KAMPALA - A walk through various roads in the Kawempe division in Kampala district reveals how a combination of the rainy season and poor maintenance have led to poor road networks.

The roads have been eaten up by gullies formed as a result of running water. Lack of drainage channels makes running water cut through the roads. City authorities say they don't have money for periodical maintenance of the roads.