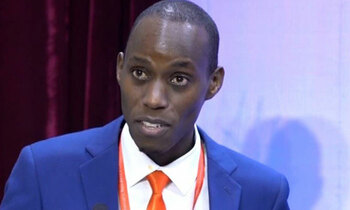 By Mubarak Mugabo, Beijing China

BEIJING - This week Russia hosted the first-ever Russia-Africa economic forum and summit in Sochi, on the Black Sea attended by over 40 African heads of state.

Uganda's President Yoweri Museveni accompanied by ministers and various government technical officers also attended and participated.

One of the issues that came out in the media about the summit was Russia's offer of systematic developmental assistance to Africa.

Also, a mix of $20-billion debt relief, trade preferences, fight against infectious diseases such as ebola, energy production, mainly nuclear, mining, and educational support.

These will supplement the already huge package of assistance which has been rendered to Africa since the proposition of the Belt and Road initiative (BRI) by Chinese President Xi Jinping in 2013.

Xi pledged $60bn to Africa in the second Forum on China-Africa Cooperation (FOCAC) in 2015 in Johannesburg, South Africa. He again recommitted another $60bn to Africa in the last FOCAC summit in Beijing last year.

This package has helped Uganda establish various developmental infrastructure projects including power dams, industrial parks, and expressway roads.

Other African countries are also benefiting from this package, Kenya is now reaping in the standard gauge railway connecting its capital Nairobi to Mombasa.

China also funded railways in other African countries including Ethiopia, Angola, Djibouti, and Nigeria with Uganda and Rwanda waiting for local processes to conclude, for construction to start.

We should also not forget donations China has made to Africa like the current African Union headquarters located in Addis Ababa, Ethiopia. The West African regional bloc ECOWAS also signed a deal with China to build their $31million headquarters at Abuja, both fully funded and built by China.

The presidential and prime minister's office opposite Uganda's Ministry of Finance, Planning and Economic Development headquarters in Kampala was funded by China. Similar offices have been donated to other African countries by China.

Russia's areas of cooperation with Africa will help Africa especially in sustaining the already existing Chinese projects and donations to the continent.

These projects are the biggest drivers of the economic emancipation of the continent and there's no harm for developmental partners like Russia to come in and help especially in areas where the Chinese have not reached yet.

The areas like education, military training, and health mentioned in Russia's areas of cooperation will supplement the areas fully attended to by China including infrastructure, technology, agro-processing, and mining.

Russia is one known world power that always stands with the underprivileged, poor, marginalized and with those faced with military troubles caused by the western invasion; these values are also shared by China.

These values maintain the global calls of noninterference into sovereign countries' affairs and enhancing mutual respect among nations.

"We do not impose our views, respecting the principle of African solutions to African problems," Putin noted while talking to Tass news agency, a Russian media few days to the summit.

While addressing African leaders in the 2018 Beijing FOCAC Summit, Xi reiterated Chinese foreign policy pointing to the same issue.

"China does not interfere in Africa's internal affairs and does not impose its own will on Africa" Xi's message.

This message is clear that both Russia and China are very reliable and respectful African developmental partners who deserve a welcome with both hands.

Their developmental strategy offers Africa an opportunity to economically emancipate itself without foreign interference and invasion.