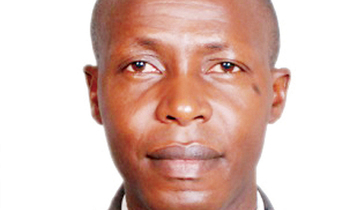 OPINION GMO BILL
Following the refusal by the Speaker of Parliament Rebecca Kadaga to allow Parliament more time to scrutinise the Genetic Engineering Regulatory Bill commonly known as the 'GMO Bill' to accommodate the President's concerns, many Ugandans are waiting with too much anxiety how the MPs will vote on this Bill.

Given the implications of GMOs on our survival, the Pan African Club as a think tank recently petitioned the Speaker of Parliament to rescind her decision and allow Parliament to debate the concerns of citizens and the President on the Bill.

It should be recalled that President Yoweri Museveni in his objection letter to the GMO Bill pointed out inadequacy in safety provisions relating to food security and citizens' livelihoods sustenance, health, justice for affected communities and ecosystem conservation. I find that these are universally critical issues that cannot be ignored.

As Pan African Club, we think that the GMO Bill is bad because, for example, it leaves room for contamination of our organic farming whereby it does not specify the isolation distances. Even then, logic would require clarity on how exactly cross-pollination between GMOs and organic farms by agents like wind and insects would be addressed unless GMOs are confined to greenhouses.
Issues of co-mingling GMOs and organic crops are very serious because the two do not co-exist yet the world is hungry for organic foods. These are more demanded by those who are health conscious especially from the rich nations and proper elite.

Therefore, if Uganda positioned herself as a GMO-free country, we would have a strategic comparative advantage in the world food market.

We find that genetic crops could "contaminate" our country's reputation regarding quality food as a regional food capital. Therefore, banning GMOs would be an important factor in strategic trade protectionism and marketing for Uganda.

The least alternative is to have GMOs with proper safeguards in place to ensure safety and conservation of organic varieties and ecosystems. Otherwise, with 46% of East Africa's arable land being in Uganda, our country does not need GMOs.
In Ghana, the people dragged the State to court for imposing GMOs on the country through the Plant Breeders Bill. It was a protracted court battle of four years, which the people won this year. For ten years now, the people of Ghana march every month of May against GMOs topping it each time with a press conference.

Similarly, passing the GMO Bill in its current form in Uganda will be a waste of time and resources. Moreover, important brains including the President and stakeholders such as the National Association of Professionals Environmentalists (NAPE), Caritas Uganda, Action Aid, SEATINI, Food Rights Alliance, the Intelligentsia, farmers, and the citizens are objecting to the Bill.

Therefore, one wonders if you insist on passing the rejected Bill, for whom and with whom will you implement it!

Therefore, our appeal to parliament is to either revise the GMO Bill to address the concerns of the President and citizens or vote against the Bill. Should the GMO Bill be passed in it's current form, it will be a waste of time because there are other levels where it will be challenged.

The writer is the National Coordinator of Pan African Youths Club