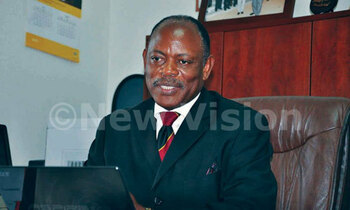 WEDNESDAY, OCTOBER 30

Presented by Brenda Nakayiwa



@bknakayiwa

Do you know what Ugandans are discussing on social media today? Here are the top trending topics.


Makerere University
#Makerere

As the standoff over the 15% hike in fees continues, students today broke into the residence of the former guild president Papa Salim Were and torched his property.

The discussions also focus on the University Council's emergency meeting with student leaders on Tuesday at the main campus and the resolutions they made.
Do you by any chance have the statement in full? Lead me to it please. https://t.co/e8fO4ynDpo
— Louis Jadwong (@Jadwong) October 30, 2019


Join the conversation HERE



Elvis Mbonye
#ProphetElvisMbonye
Prophet Elvis Mbonye of Zoe Ministries is still trending on twitter. He was interrogated again on allegations of misinforming the public about the Mass immunization exercise of Polio, measles, and Rubella.
@CIDbond today morning, The Remnant of God and their Spiritual father #ProphetElvisMbonye in one accord! @KagutaMuseveni @realDonaldTrump @JanetMuseveni @#StopReligiousOppression pic.twitter.com/bDCPbytorb

— Kezia Koburungi (@KeziaKalungi) October 30, 2019
Eddy Kenzo
#weyayu
Eddy Kenzo is trending on social media under his famous phrase weyayu (where are you?). People are discussing his recent meeting with President Yoweri Museveni and of course his ex-lover Rema's forthcoming introduction ceremony.


I met with recently crowned African Entertainer of the year and BET award winner, Edrisah Musuuza alias @eddykenzoficial. His story is one of resilience and hard work. Growing up as an orphan to a celebrated and inspirational artiste. I wish him and his team good luck. pic.twitter.com/FrPR5T9j43

— Yoweri K Museveni (@KagutaMuseveni) October 28, 2019
President of the "love niggas" meets the current president of Uganda. Future president(@HEBobiwine ) #weyayu 😂😂😂 pic.twitter.com/XCl3r2m46Y

— Lord doveskeen 🕊 (@LDoveskeen) October 29, 2019
Click HERE to have your say