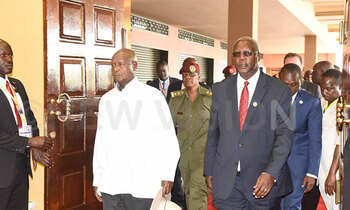 Uganda news in pictures
Museveni launches Africa Court
President Museveni launches the African Judiciary Dialogue in Kampala
Elvis Mbonye's bond pushed
The Police had earlier issued criminal summons against Prophet Elvis Mbonye of the Zoe Fellowship Ministries (ZFM) over decampaigning the national immunisation drive.
His assistants led by Joseph Kabuleta and lawyer Simon Senyonga, later told the media that the bond had been extended to Monday.
Makerere strike continues
Makerere students set ablaze property of former guild president.
The rioting students have burnt down property belonging to former guild president, Papa Were Salim who signed the 15% tuition increment policy.
According to an eye witness, Marvin John Ayebare a second-year student of Land surveying and a resident of Nsibirwa hall the students broke into his room (Papa Were) and looted his properties like television, sofa set, bedcover, and other valuable things.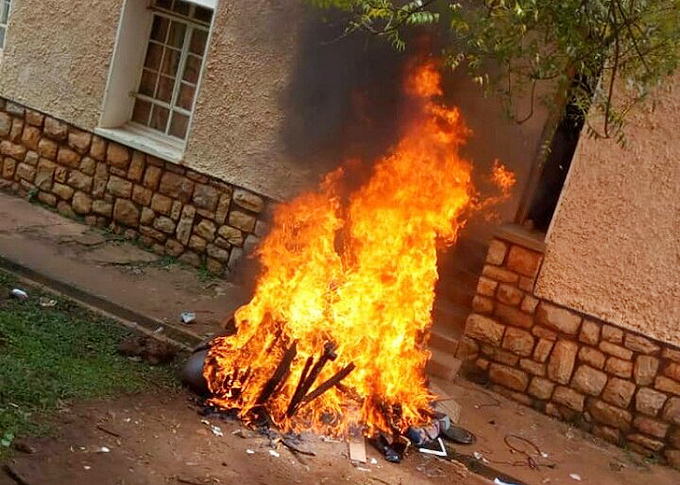 Courtesy photos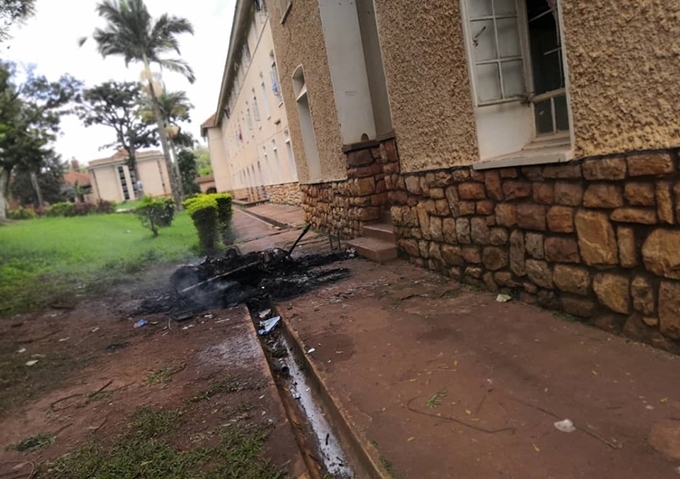 People power demand report on alleged torture
Women in the people power movement are demanding for an immediate police report on the reported kidnaps of some of their supporters by unknown security personnel.
BELOW: Parliament holds a self-assessment review on the Commonwealth Parliamentary Association benchmarks. The sessions are part of the discussions taking place at the 3rd annual legislature review in Kampala. (By Timothy Murungi in Kampala)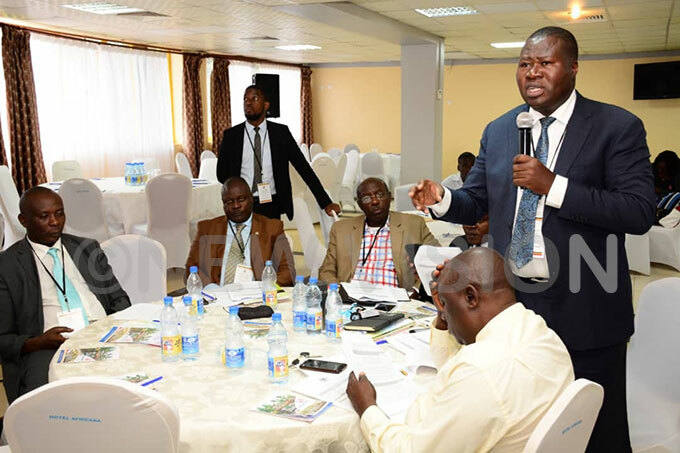 MP Jacob Oboth expressed frustration over the public blasting the legislature for determining their emoluments yet it is what is in the law
Education African and Futures conference in Kampala
The event was graced by the Minister of Education and Sports Janet Museveni and Prime Minister Ruhakana Rugunda. ( By Mpalanyi Ssentongo in Kampala)