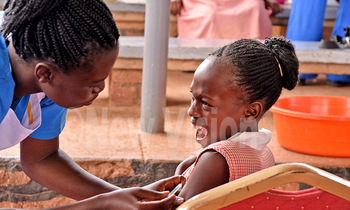 IMMUNISATION MEASLES-RUBELLA

KAMPALA - The national immunisation campaign that was launched on Tuesday October 15 2019 has been a trendy one.

The week-long mass measles and rubella immunisation exercise was targeting 18 million children. Of these, 8.2 million were below nine months who will receive the oral polio vaccine.

Over 60 districts were hit by measles and rubella this year. Polio on the other hand according to the World Health Organisation (WHO) remains a major threat given evidence of wild and vaccine derived strains circulating in neighbouring Democratic Republic of Congo and South Sudan.