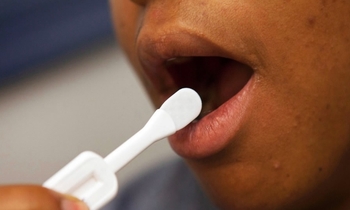 HEALTH HIV/AIDS
The Children's Investment Fund Foundation (CIFF) has financed the Global Fund to Fight AIDS with $25 million (about sh93b) dedicated to scaling HIV self-testing in sub-Saharan Africa.
This was announced at the Global Fund Replenishment Summit held in Lyon France recently. Uganda will be among the countries able to apply for a portion of the funds to support self-testing.
Last month on September 26, 2019, Uganda endorsed a new HIV self-test kit (OraQuick) which is enabling anyone test for the virus at their convenience, outside a health facility.
The launch came at a time when Uganda races to bring the HIV/ AIDS epidemic under control by 2020, which is only three months away, and also end the disease as a public health threat by 2030.
It is estimated that 1.4 million people are living with HIV in Uganda, with women and young girls, in particular, being disproportionately affected. Also, there were 53,000 new infections last year (2018).
Now CIFF announced new funding to the Global Fund to Fight AIDS to scale HIV self-testing. The funding is part of its contribution to the MenStar Coalition.
The support group
A diverse group of global partners including the US president's Emergency Plan for AIDS Relief (PEPFAR) last year at the International Aids Conference in Amsterdam Netherlands jointly launched the MenStar Coalition.
Its aim is to expand the diagnosis and treatment of HIV infection in men which is key measure to ending the AIDS epidemic as a public health threat by 2030, particularly in sub-Saharan Africa.
"CIFF is championing HIV self-testing and other methods to promote self-care as one of the most powerful ways for youth, women, and men to take control of their sexual and reproductive health," Miles Kemplay, Executive Director for Adolescence at CIFF said.
"People deserve the choice to test when they want, where they want and how they want. As such, we want to raise awareness of the investment and encourage Sub-Sahara governments to apply," Kemplay added.
Providing a solution
CIFF believes the impact of self-testing may be greatest in Sub-Sahara Africa, which has the largest number of people living with HIV who do not know their status.
It says improving the uptake of HIV self-testing among individuals who require confidentiality or who do not trust healthcare workers is therefore vital.
The Executive Director of the Global Fund Peter Sands agrees there is an urgent need to engage people who would not normally test in traditional settings
Sand says self-testing is innovative and seeks to break the cycle of HIV transmission, particularly in sub-Saharan Africa.
"By accelerating access to HIV self-testing, we can get closer to controlling HIV as a public health threat. More people will know their status so that those with HIV can start treatment while those who are negative can access prevention services," Sand said.
Dr Ren Minghui, Assistant Director-General, World Health Organization (WHO) stated that HIV self-testing is an innovative tool that enables people to take initiative, empowering them to find out their HIV status without delay.
"This will help millions more people to access HIV self-testing through national programmes," Dr Minghui said.
"It's crucial that we reach young men in discreet ways to break the cycle of HIV in sub-Saharan Africa," Elton John a Musician and founder of Elton John AIDS Foundation who launched the MenStar Coalition together with Prince Harry -the Duke of Sussex also said.
According to avert.org, 4.3% of men in Uganda are living with HIV. When it comes to testing only 55% of men and boys living with HIV know their status.
Some men reported that they would rather avoid knowing their HIV status because they associate being positive with unnerving stigma.
Ambition
The CIFF - Global Fund partnership is designed to increase funding for country programs that have ambitious HIV self-testing goals as well as put supportive policies in place for people to easily access self-tests.
This investment will contribute significantly to scaling up the pioneering progress of the Unitaid-funded self-testing in Africa (STAR) Initiative. Unitaid is a self-testing campaign in Kenya so more men can find out their status.
It is supported through partnership with WHO, which in addition to developing implementation guidance on HIV self-testing, produced country-specific investment cases to guide and optimize self-testing.
Beyond its support to the Global Fund, CIFF continues to invest in lowering the cost of self-tests, testing alternative distribution channels and funding education and promotional activities with partners.
They include Unitad, the Global Fund to Fight AIDS, Tuberculosis and Malaria, Johnson & Johnson and Gilead Sciences. The Coalition will expand the diagnosis and treatment of HIV infections in men, particularly in sub-Saharan Africa.
Related stories
Government launches oral HIV test kits
New guidelines on HIV: Some tests could take longer