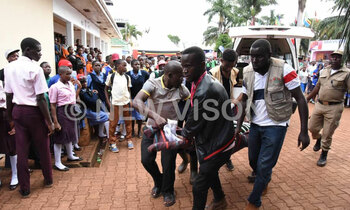 TRADE FAIR
Several students have fainted due to overcrowding at the Uganda International Trade Fair, Lugogo.
Some of the affected students have been rushed to bigger hospitals after getting first aid at the venue.
The Uganda Manufacturers Association (UMA) International Trade Fair is an annual multi-sectoral trade event aimed at opening new markets for exhibitors in Uganda, the East African region and beyond. The 27th Uganda International Trade Fair closes on Thursday.