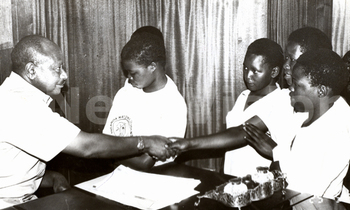 President Yoweri Museveni meeting students from St. Katherine Secondary School Boro Boro in his office at Uganda International Conference Centre.
SCHOOLS HISTORICAL
After independence in 1962, many new primary schools were built all over the country. The existing secondary schools were enlarged to take in more students.
And many new secondary schools were built. The nature of educational expansion between 1962 and 1970 can be shown by the following figures.
In 1962, there were 28 government grant-aided secondary schools. By 1970, there were 73 secondary schools. The enrolment of secondary schools at 0-Level was 1,991 students in 1962.
By 1970, there were 29,540 0-Level students. To the above secondary schools were added many private secondary schools built by individual people, which produced very many students.
Below are some of the prominent schools of the 1960s.
The gate and signpost at Jinja College. File photo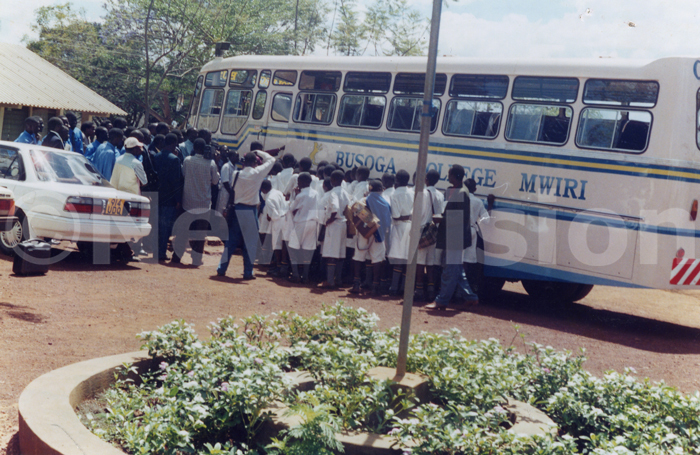 Students excited by the newly acquired school bus for Busoga College Mwiri on October 17, 2000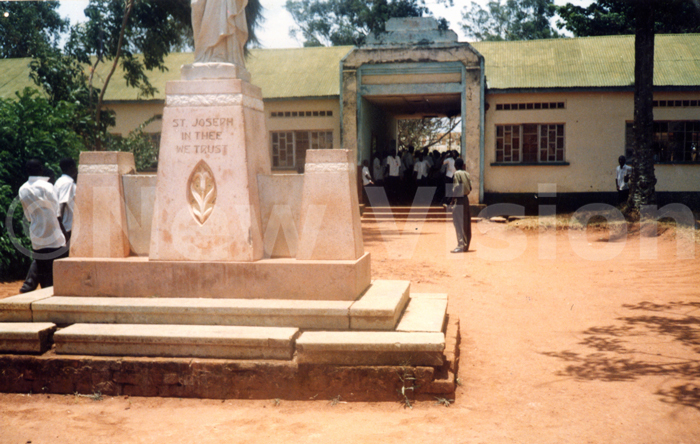 St. Joseph's College, Layibi, Gulu. The monument with the school vision stands proudly in the front of the school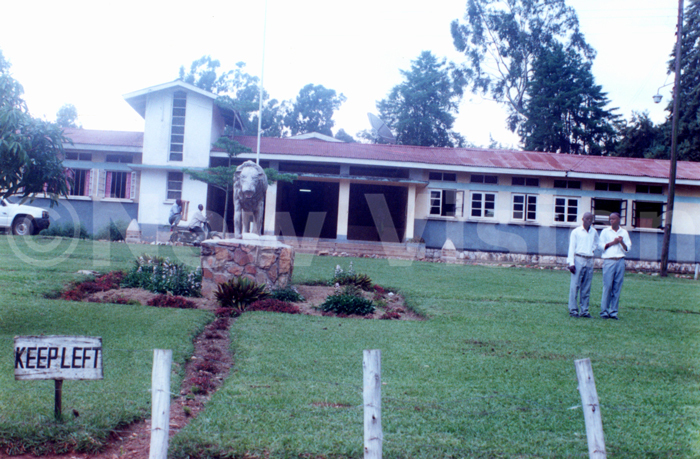 The main administration block of Ntare School as of October 28, 2000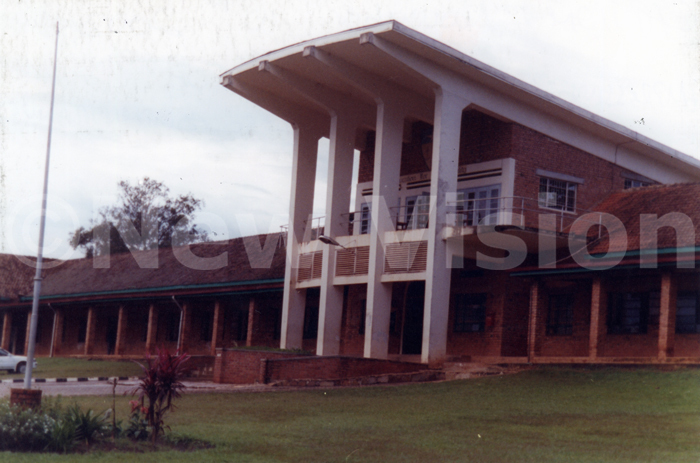 The front part of Namilyango College Administration block on November 10, 2002.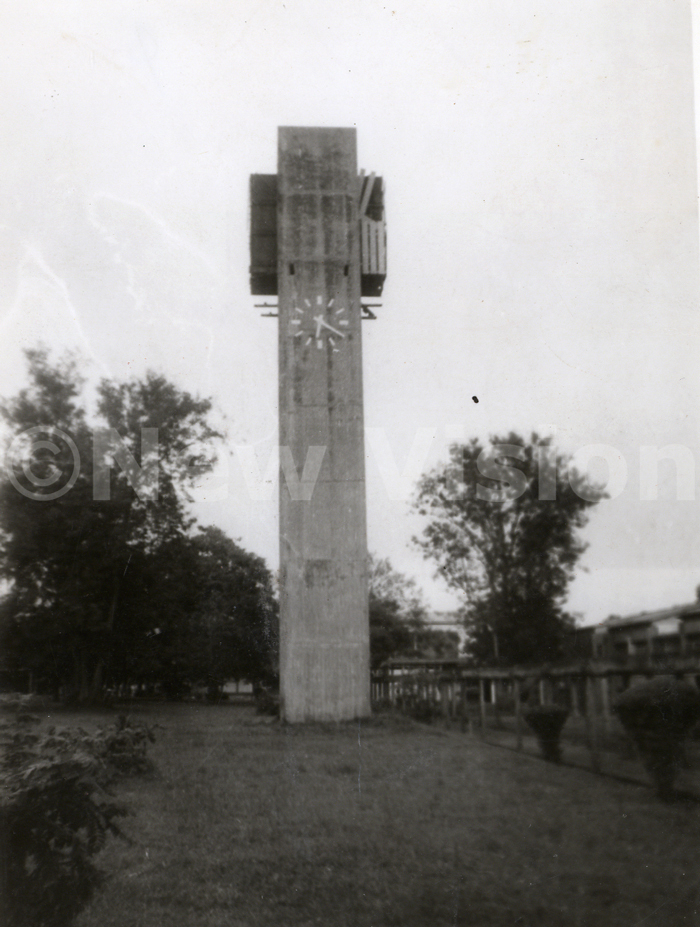 The Clock Tower in the middle of the Tororo Girls' school compound on 11th January 1992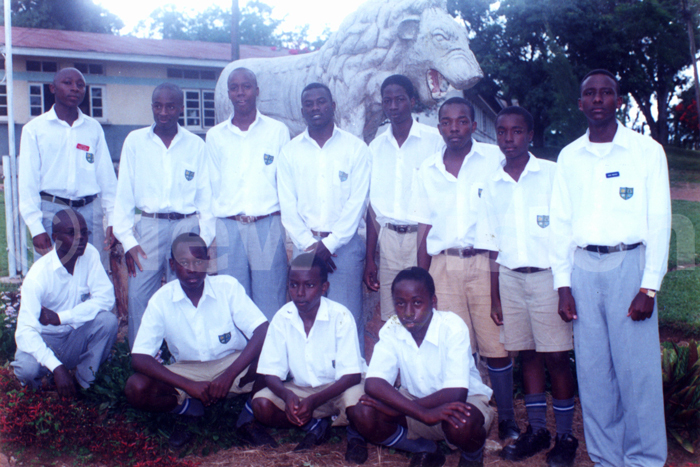 Students of Ntare School and their prefects standing in front of the lion-their symbol on 28th October 2000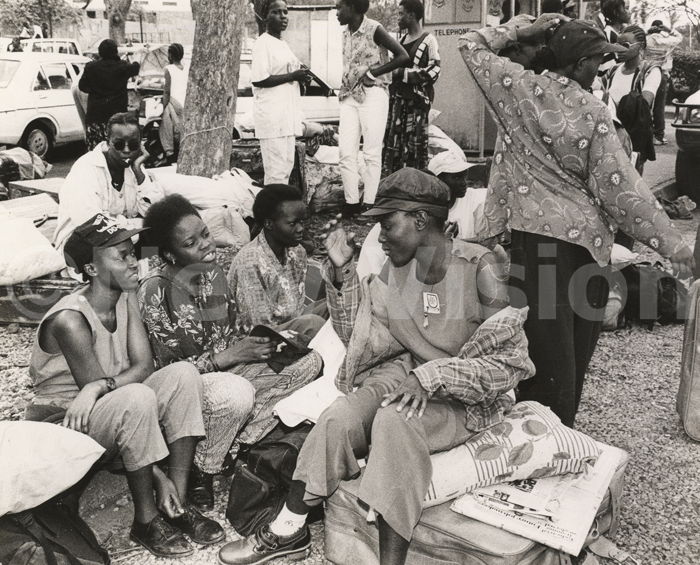 Students of Namassagali College excitedly chat as they wait to be collected by their parents at the National Theatre grounds in Kampala on August 23, 1996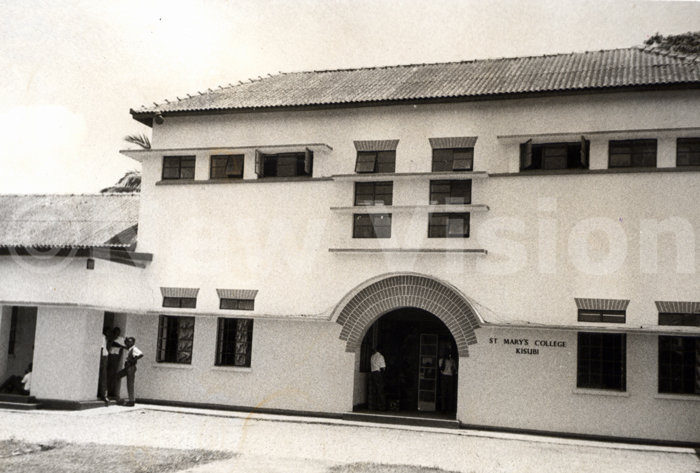 St. Mary's College Kisubi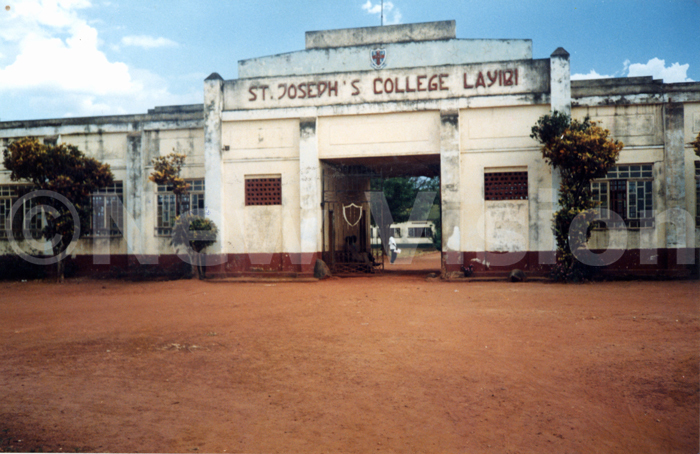 St. Joseph's College, Layibi in Gulu in April 1998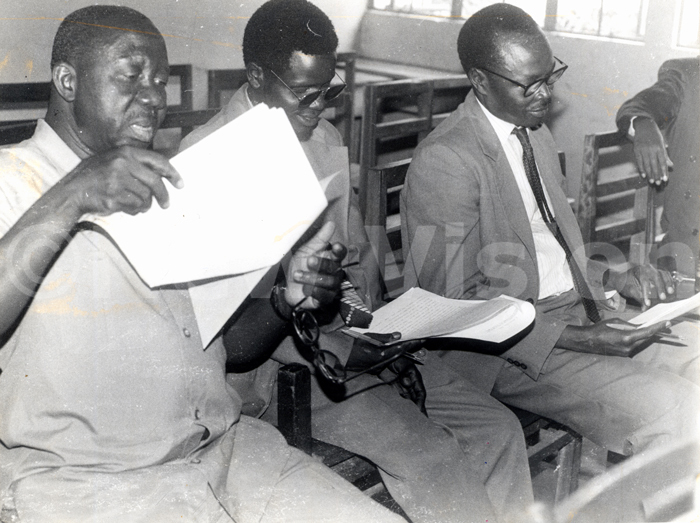 St. Aloysius College Nyapea Old Boys read copies of the headmaster's report appealing for financial aid to revive the school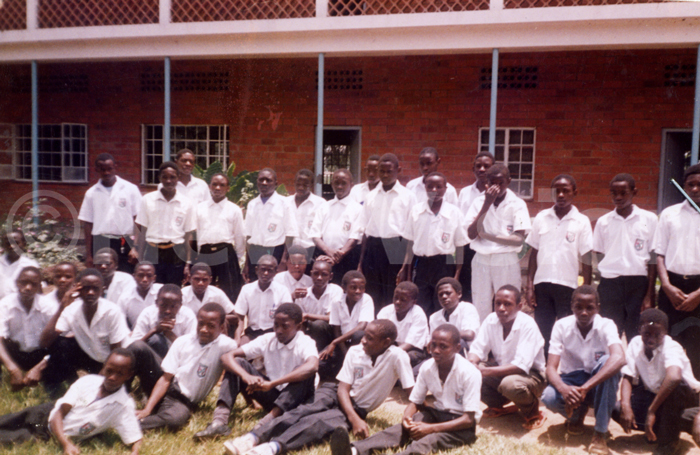 Some of the students of Sacred Heart College pose for a picture in front of their classroom on 30th December 1995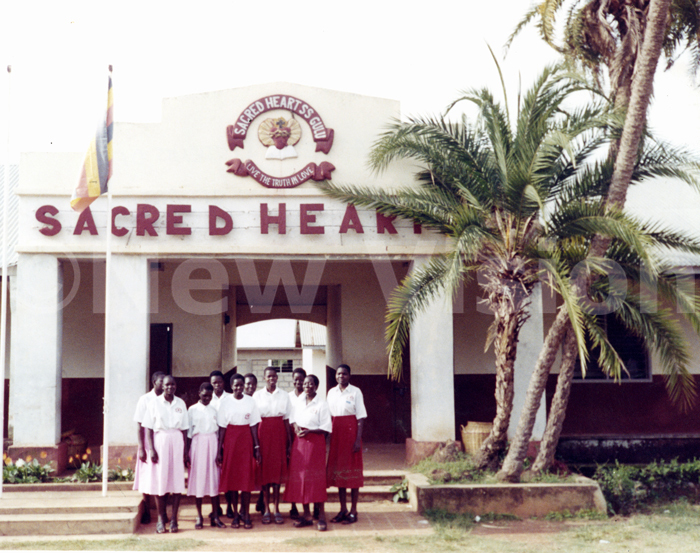 Some 'O' and 'A' level students of Sacred Heart pose in front of the main school building on November 5, 2001.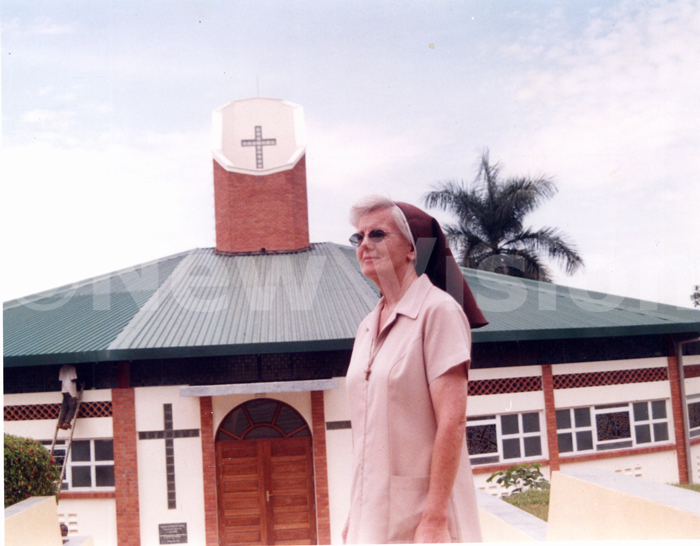 Sister Cephas Cormack headmistress of Mt. St. Mary's Namagunga at the new chapel on August 20, 2000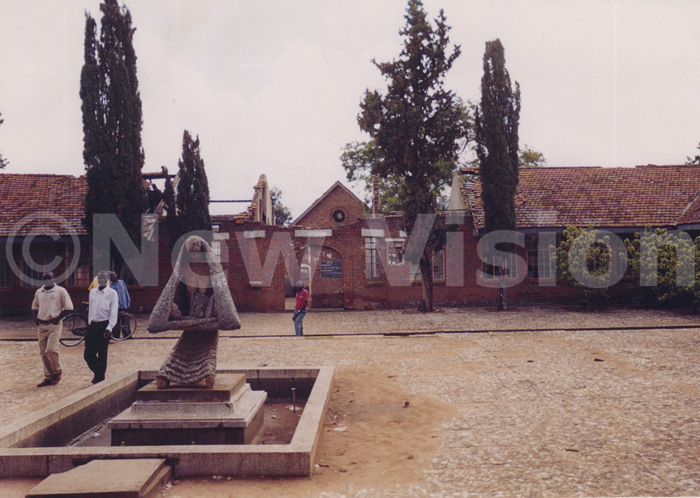 Senior Six students of St Peter's College Tororo standing in front of the Senior one block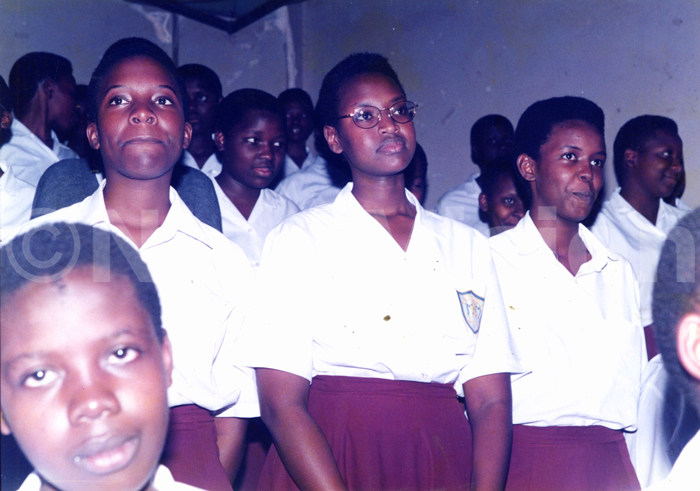 S.4 students of Mt. St. Mary's Namugungo stand to attention while listening to a speech by Mrs. Anna Mkapa in August 1997. Wearing glasses is Diana Museveni who was popularly known as musse at the school.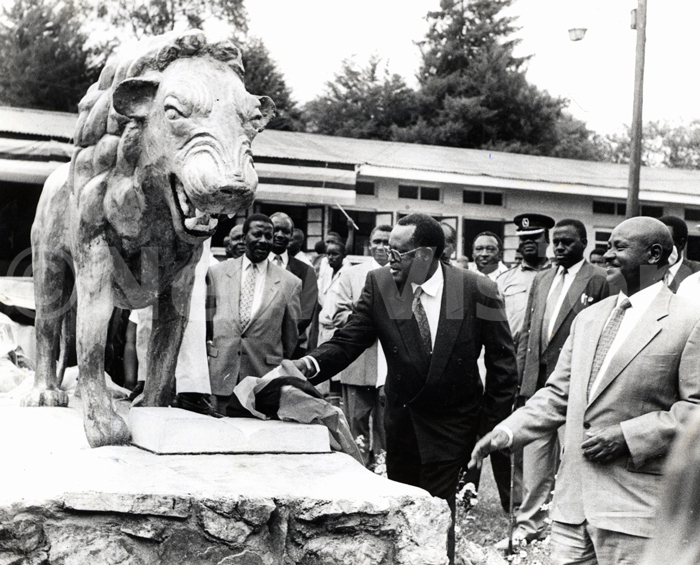 President Yoweri Museveni commissioning the lion statue at Ntare School on February 15th, 1997 where he was awarded an honour of being the first old boy to become president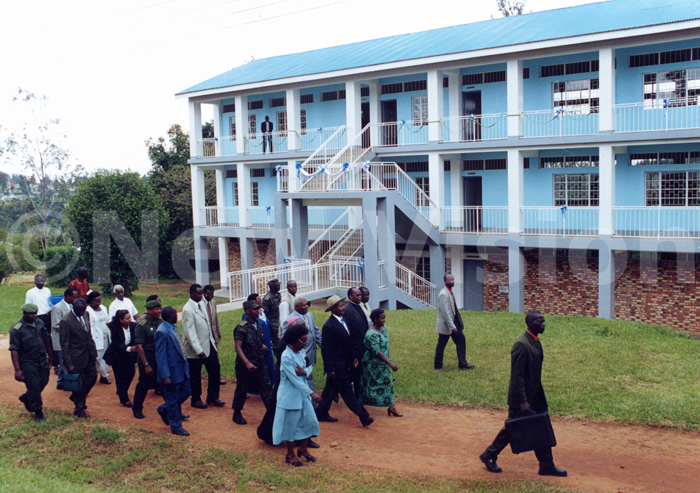 President Museveni at Mary Hill School on October 20, 2001 walking past the H.S.C classroom block which he commissioned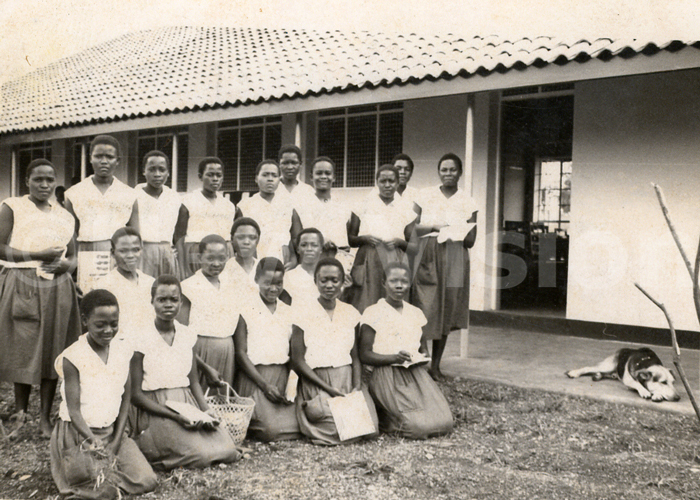 Pioneer students of Wanyange Girl's Junior Secondary School in front of their newly constructed block in 1960
Mvara Secondary school prefects swear in for 2000-2001 term of office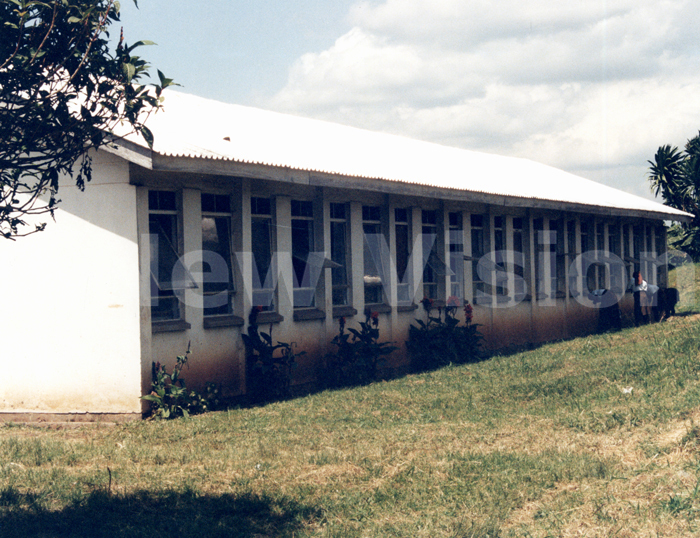 Kyebambe Girls Classrooms