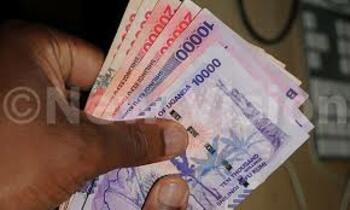 The Uganda shilling held steady, deriving support from substantial inflows mainly from commodity exporters trading was in the range of 3665/3675 during the week ended September 20, 2019.
The interbank shilling markets indicated that both overnight and one week rates held at the previous week's level of 7% and 10% respectively.
In the regional currencies, the Kenya shilling was firm on account of portfolio flows. These flows helped to soak pressure from excess liquidity in the market. The shilling was quoted at 103.75/95.
However, on Wednesday morning, the shilling traded at 3,669.29/ 3,679.29 buying and selling respectively. The unit was slightly weaker than Tuesday's closing session of 3,668. 53/ 3,678.53.
"The Uganda shilling will likely continue to display high stability, with a chance of testing new highs as supply of forex surpasses the market demand in the last full trading week of the month." Stephen Kaboyo from Alpha Capital Markets said.
In the global markets, the US dollar gained ground against the major currencies after the Federal Reserve cut interest rates by a quarter percentage point as expected but gave uncertain outlook on future easing.
In cutting rates for the second time this year the Fed gave a nod to ongoing global risks and weakened business environment. But new projections showed policy makers at median expected rates to stay within the new range through 2020.
In the UK, the pound and government bond yields fell as the Bank of England kept rates on hold but for the first time detailed the damage from a further Brexit delay.
In the fixed income space, there was no primary auction. Trading activity was confined to the secondary market. Announcement for upcoming auction was made with 220 billion on offer.