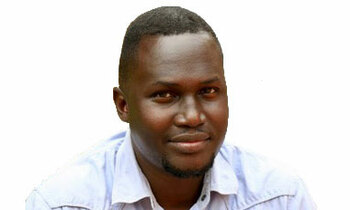 OPINION
Have you ever sat back to reflect on the last time you spent an entire day without checking your Instagram feed, Twitter or Facebook timeline? Well, if you seem not to be getting any answers, then welcome to the new normal.
The world now lives in an epoch where social media has altered everything; from the way we talk to how we relate with one another.
Some people find the advent of social media a good thing while others think about it a little differently. Let's take the latter for example; it is not usual that you will find someone talking about social media as having positively transformed their lives.
Fortunately, the story is different for Henry Kiyimba Suubi, a Makerere University freshman who was cyberbullied for coming from a humble background. His life got transformed by what started as a more privileged student ridiculing him for reporting to Campus with a metallic box suitcase and a polythene bag.
The trolling didn't go down well with some social media users who fired back at the tormentor by assisting Kiyimba afford all his basic needs while at university and making the world know about it.
Through social media it has been a life transformational experience for Kiyimba, the opposite is true for some people who have had a bad experience with it. It's important to look at some major impacts social media has had in transforming lives to appreciate how powerful this tool can be.
According to a December 2018 Uganda Communication Commission mobile telephone subscribers report, 24.4 million Ugandans use mobile phones. Statcounter.com indicates that 54.6% of those on social media are using Facebook while 0.85% subscribe to Twitter.
Luckily for Kiyimba, Emmanuel Aupal the bully that took his picture while entering Makerere University hall with a metallic box and posted it on twitter, was nearby at the right time to make this whole scene that attracted emotional outpouring in Kiyimba's favour.
According to media reports, Aupal later made it clear that his intention was not to shame Kiyimba and indeed it's true that Kiyimba has not been ashamed but has rather been able to amass material, emotional and scholastic support that includes a full scholarship from Joadah Consult to study his dream course, mechanical engineering at the university.
For Kiyimba's story to attract social media attention, it had to have that emotional call for sympathy and empathy. His story also put him at a weak and vulnerable point in a new environment which needed encouragement and protection, but he also stood out as strong, full of passion and determined to accomplish his mission at all costs.
These qualities combined propelled twitter influencers such as Don Wanyama Senior Presidential Press Secretary, Alan Kasujja Seasoned journalist with the BBC, Ruth Aine a blogger, Cedric Babu, Makerere's Vice-Chancellor, Prof. Barnabas Nawangwe among others to push Kiyimba's support campaign.
Another person who should be grateful to the power of social media exposure is 7-year-old rapper Patrick Ssenyonjo aka Fresh Kid. With help from his manager Francis Kamoga, Fresh Kid was able to elude poverty from his parents' home in Luwero at an early age. Much as Hon. Nakiwala Kiyingi State Minister for Youth and Children Affairs initially looked at this as a form of child labour that needed to be stopped, it turned out that this was Fresh Kid's music career launchpad and gateway to better education.
Through social media exposure Fresh Kid has been able to sign a couple of performance gigs both within Uganda and internationally with appearances at a well-attended music festival on 7th July in Dubai.
Fresh Kid has been trending on different social media platforms such as Facebook and Twitter with millions of likes and shares that artists in the same industry four times his age would die for to remain relevant to their followers.
Besides relaying his talent to the world, the 7-year-old Fresh Kid has equally exhibited so much intellect through various media interviews. His intellectual pros have attracted the likes of Ruparelia Group Managing Director, Rajiv Ruparelia, who offered him a full scholarship at Kampala Parents School.
Before Fresh Kid took to the stage by storm, a dance group dubbed the Ghetto Kids (TGK) comprised of 3 young girls and 6 boys had become a global sensation through social media as well.
Their dance skills, viewed by millions on Facebook and Youtube wowed the world and caught the eye of American rapper French Montana; a lifetime opportunity that delivered them from the impoverished Kampala slums.
Their road to success was through their manager Kavuma Dauda's promotional drive and video appearances in songs such as Sitya Loss by Eddy Kenzo that is said to have been viewed by 21 million people and of course Unforgettable by French Montana featuring Swae Lee (more than 983,303,572 views).
The Ghetto Kids did not only break the internet but also chanced to perform at the world's most acclaimed BET Awards. Their ticket to stardom was appearing in these two powerful music videos that went viral on social media just like Kiyimba's picture carrying his metallic box and polythene bag to a university hall was his gateway to his dream university degree.
In May 2018, Mamoudou Gassama, nicknamed the 'Mali Spider Man' by the BBC after being called 'the Spiderman of the 18th Paris district' by the Paris Mayor Anne Hidalgo because of his heroic act of rescuing a 4-year-old baby dangling from a fourth floor building's balcony in France.
Mamoudou's heroic act too went viral on social media earning him the opportunity of meeting the French President Emmanuel Macron who honored him with a medal of courage and made him a naturalized French citizen with a job at the fire service.
You can also say that the 22-year-old Mamoudou was in the right place at the right time and someone was strategic enough with a phone to record this act which went viral on social media. Was this a curse or a blessing? I believe Mamoudou would say the latter.
On the flip side, the same social media that built some of these names into brands can also break them to pieces if not carefully managed. Fresh Kid's dad Paul Mutabazi also known as Fresh Daddy for a while disrupted his son's social media growth trend and attention.
Because of this short disruption, Fresh Kid almost didn't make it to Dubai for his concert as the father kept ranting on social media how he will not allow his son leaving the country without him.
Fresh Daddy was not just cannibalising his own son's social brand but tainting it through his social media rants. Perhaps this explains why bottles were pelted at him while performing on stage at Aero Beach in Entebbe.
Similarly, there was a video of Kiyimba, the Makerere freshman dancing rubber dub with a fellow campus girl and some critics were quick to express disappointment, a matter that I deem subjective. The whole point is that this is how quickly social media can aide pulling down a personal brand for that matter.
The most common personal brand embarrassments through social media exposure have been leaked nudes or sex tapes. A number of names have suffered this including Musician Cindy Sanyu, Desire Luzinda, TV personality Anita Fabiola, Martha Kay, social-lite Judith Heard, Zari Hassan and others. These ones flamed social media like the amazon fire.
The social media backlash did not spare big names in entertainment such as the R&B superstar Robert Kelly with the #MuteRKelly hashtag on Twitter, a campaign aimed at getting R. Kelly's songs off radio and TV airwaves, online streams, cancel his performances and eventually get him to prison for alleged sexual assault against young women.
In some cases, social media has deliberately been used to defame persons or institutions. That is why we have the Computer Misuse Act, 2011 which can be used to legally pursue the publisher of false or defamatory statements.
While that may help in reprimanding known publishers, this also brings in the questions of how should the publishing platform such as Facebook or Twitter be held responsible for carrying some of these defamatory content?
In the case of an anonymous Facebook user, TVO Okwalinga verses lawyer Fred Muwema, the High Court of Ireland refused to order that Facebook take down content posted by a third-party user and prevent others from posting the same content.
This begs the question, are we as a country ready to sue social media companies? Is there any policy or legal framework to handle such the way it is in the US or other countries? Do social media users read and understand the terms and conditions of signing up and using these platforms? These are important questions we need to ask ourselves as individuals and organizations that constantly use social media platforms.
It's therefore naïve for one to underestimate the power of social media in driving any campaign whether for good or bad cause.
The power of this media has seen personal and institutional growth but it has also seen governments, institutions, and persons crumble which may not easily be the case with traditional media such as radio, TV and print that can easily be sued or shut down by a regime.
Therefore the next time you are using social media and networking platforms such as Whatsapp, Facebook, Twitter, Instagram and others, think twice about any content you post or share on it. Your reputation and life may depend on it.
Adii Fred Max
A Master's in Journalism and Communications Student
Makerere University