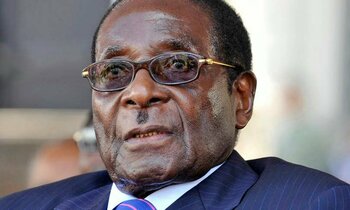 MOURNING

KAMPALA - President Yoweri Museveni and the Speaker of Parliament Rebecca Kadaga have joined the rest of the world to mourn the death of the founding father of Zimbabwe, Robert Mugabe.
Mugabe, who was aged 95, died of an undisclosed illness on Friday at a hospital in Singapore where he had been receiving treatment since April.

Museveni said in a tweet that Mugabe was an African liberation icon and great Pan-Africanist. "I join Emmerson Mnangagwa, the people of Zimbabwe and the entire African continent in mourning the demise of this great son of Africa. May his soul rest in peace," he tweeted.

Kadaga also took to her Twitter handle and noted that Mugabe was not only an icon of liberation to Zimbabwe but to Africa, especially in the liberation of the Black race.

Many Africans revere Mugabe, who was ousted in a military coup in 2017 after 37 years in power and replaced by Emmerson Mnangagwa, as a hero of the liberation struggle against white minority rule in what was then known as Rhodesia.

But his critics say his later years in power were marked by rights abuses and corruption.
ALSO RELATED TO THIS STORY