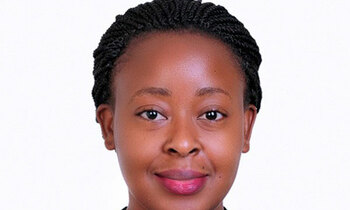 OPINION
Tuberculosis (TB) has overtaken HIV to become the world's biggest infectious killer.
In 2017 exclusively, there were 10 million TB cases and 1.6 million TB related deaths worldwide. Notably, the low and middle-income countries contributed most to this global burden.
Much as TB had dropped off the priority lists of diseases, it has regained prominence to become one of the public health issues across many countries, with Uganda not spared. Regardless of interventions, Uganda continues to grapple with the challenge of new TB cases.
The glaring progress in the fight against TB in Uganda cannot be understated. Tuberculosis treatment outcomes have improved with more TB patients completing treatment and getting cured leading to increased treatment success rates from 44% in 1995 to about 72% in 2019.
However, these gains from investment in TB control are at risk of being rolled back because of one primary reason: Stigma.
Stigma begins when a particular trait or characteristic (in this case TB) of an individual or group is identified as being undesirable. Stigma engulfs TB across several communities especially due to its concurrent presentation with HIV.
Presently, there is an increasing recognition that TB stigma continues to be a major barrier in TB management for patients, families, caregivers, and communities at large.
Stigma among TB patients leads to delays in seeking care while they develop more severe symptoms making treatment difficult. Worse still, during this period, the patients may become a source of infection to other people.
If they happen to know their diagnosis, the patients may resort to isolating themselves to avoid uncomfortable situations such as becoming the subject of gossip and ridicule.
They may even secretly seek care from non-conventional sources like traditional healers which may worsen the disease. In all this process, employment is affected as marriages and partnerships are destabilized while prospects for better treatment outcomes dwindle and transmission continues.
These well-elaborated effects of stigma may also extend to healthcare providers. Among providers, stigma can lower suspicion for some groups which in turn obstructs accurate recording and reporting of TB cases.
Therefore, stigma is one of the important factors that is sustaining the TB epidemic in Uganda with direct negative impact on TB control interventions.
However, there is still opportunity to deal with stigma using a combination of interventions. Intensive and effective health education programs are still needed to demystify TB as a curable disease just like any other.
Communities must know that practices that reinforce stigma are not only harmful to patients but also to the communities themselves.
In addition, there is also opportunity for TB patients themselves to raise consciousness by coming together to share their experiences, identify common struggles and begin collectively organising to change harmful practices and break norms that reinforce stigma.
Furthermore, for researchers and scientists in the field of TB, there is a need to identify, highlight, and clarify research findings relevant to the reduction of TB stigma that may be adopted into TB policies. This will go a long way in breaking the chains of transmission through finding, diagnosing, and treating all missing patients as we move towards "A World Free of Tuberculosis".
The Writer is a Field Epidemiology Fellow with the Uganda Public Health Fellowship Program, Ministry of Health