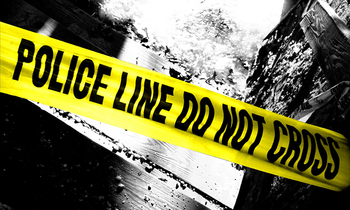 Police in Rukungiri is holding a woman who allegedly conspired with her daughter and killed her 54-year-old husband.
The Kigezi Police spokesperson, Elly Maate, identified the deceased as Samson Turyahebwa, a resident of Ihandamata village in Nyabubare Parish, Bwambara sub-county, in Rukungiri district.
Maate said the incident occurred on Monday at around 10:00 pm after 52-year-old Maria Kaguhangire got into a quarrel with Turyahebwa over the type of food she had prepared for him for supper.
"They fought and the wife escaped from the husband and went to hide in the bedroom of the daughter one Cosilanta Tumwebaze aged 25, but the father followed her to the bedroom where the wife allegedly picked a piece of wood and hit him on the head," said Maate.
Police added that Turyahebwa died as he was being rushed for treatment at a nearby clinic in Nyabubare trading centre.
Upon visiting the scene, the Police apprehended both the mother and the daughter, to help with investigations vide case CRB 1078/2019.
Meanwhile, the Police in Kabale district is investigating the circumstances under which a woman killed her one-day-old baby girl by dumping her in a pit latrine.
The suspect was been identified as Marion Nshabenta a resident of Makanga village in Ryakarimira town council.
The child was discovered by someone who had gone to use the toilet and heard the baby crying.