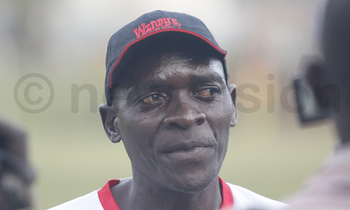 Despite this being their first season in the Uganda Premier League, Kyetume are optimistic that they will make a splash in the topflight.
"It's a big challenge but I believe we have prepared well. Everybody is trying to do what he is supposed to do. We have got enough time to train well. We recruited good players who I believe will help us to achieve our goals, "noted head coach George Nsimbe.
Nsimbe made the remarks as the Mukono-based side unveiled 19 new players that will beef up the squad for the new season.
These new platers include Julius Ntambi, Noel Nasasira, Joel Mutakubwa, Isaac Kirabira, Sam Ssenkoomi, Siraje Turyamureba, Jonathan Mugabi, Steven Kagoda, Emmanuel Obua, Derrick Ochen, Sowed Salim, Musa Ssali, Baker Buyala, Lwakumatah Karim, Robert Wurube, Sheif Batte, Angel Mikel, Yusuf Saaka and Samson Mutyaba.
With the current crop of players, club president Ruben Mubiru sounded confident that they have what it takes to stay in the league.
"We have also deployed skilful people in each of the positions in the club that will guide us in whatever we do. It is not going to be easy but I believe we have prepared well for the league," stated Mubiru.
Kyetume who reportedly have a budget of sh836m for the 2019/20 season, will open their campaign against SC Villa this Thursday at Namboole Stadium.