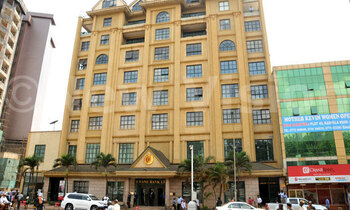 BUSINES
Dfcu's deal to take over Crane Banks assets and some liabilities looked pretty in 2017, but yesterday's ruling against Bank of Uganda casts a shadow of doubt over the deal.
Despite the ruling which includes former Crane bank properties, dfcu said the ruling has little to do with it.
Dfcu beat 13 competitors to take over the now-defunct Crane Bank. It subsequently extended its branch network to about 56 branches according to its website, some of which were under the management of Meera Investments.
"The lawsuit in respect to Crane Bank (in receivership) Vs Sudhir Ruparelia is related to a freehold interest between Bank of Uganda, CBL (in receivership) and Meera Investments," Jude Kansiime, the dfcu bank head of marketing said.
"dfcu bank is not a party to the suit and therefore not a party to the subsequent ruling. dfcu has a contractual relationship with Bank of Uganda and as such continues to focus on running its business and serving its customers," he added.
Dfcu banks interim half-year financial results indicated a 14.3% decline in net profit to sh35.7b down from sh41.6b at the same time last year. Total deposits came in at sh1.99 trillion for the first six months of the banks financial year,
Related stories