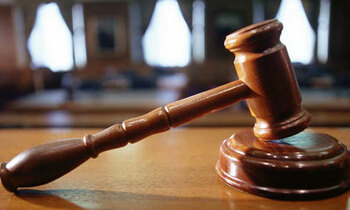 COURT

KAMPALA - A former inspector in the ministry of local government has been charged with two counts of false accounting and causing a financial loss of sh29m to the Government.

On Thursday, Moses Byanguye, 46, appeared before Anti-Corruption Grade One Magistrate Albert Asiimwe, who read out the charges to him.

He was charged with false accounting and causing financial loss to the Government, contrary to sections 22 and 20 of the Anti-Corruption Act, respectively.

Under the Anti-Corruption Act, any person found guilty of causing financial loss is liable to 14 years imprisonment or a fine of sh6.7m.

False accounting attracts a maximum penalty of imprisonment not exceeding three years or a fine not exceeding seventy two currency (1.4m) points or both.

Byanguye, who appeared dejected before the magistrate, denied the charge and immediately applied for bail on grounds that the offence against him was bailable.

He introduced two sureties before court in a bid to secure temporarily freedom.

The magistrate released him on a sh2m cash bail while his sureties were ordered to execute sh30m not cash.

The case

Prosecution alleges that between February and May 2015, Byanguye irregularly paid sh4.9m to Christopher Magezi, Abdu Mugalu and Charles Namansa, well knowing that it would cause financial loss to the Government.

He is also accused of mismanaging sh23.4m meant for capacity building of local government accountability committees on August 25, 2015 and on September 9, 2015, respectively.

According to prosecution, Byanguye knowingly made false accountability for the said money to the undersecretary of finance and administration in the local government ministry.