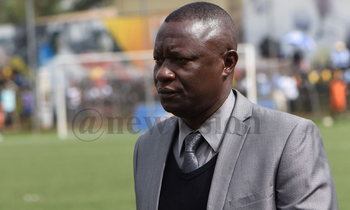 Preliminary round
Return leg
August 23
KCCA v African Stars
KCCA FC coach Mike Mutebi has tasked his side to be cautious when they face Nambia's African Stars in the CAF Champions League preliminary round return leg match in Kampala on August 23.
The Ugandan champions who went down 3-2 in the first leg match played over the weekend in Windhoek and are confident they can overturn the result.
"We conceded silly goals because we were careless. They played (African Stars) well and they were at home, so I believe we shall be better when they come to Kampala. It was a good game since we were both attacking, and it was good for the fans to watch. In the return leg, we shall not be careless as the first leg since we missed so many chances," said Mutebi.
"They gave us a big challenge which we didn't respond to as we would have liked."
KCCA who scored two away goals will need a 1-0 in the return leg at Lugogo to make it to the next round.
The winner after two legs will take on either Matlama from Lesotho or Angola's Atletico Petroleos De Luanda.
A minimum of $550,000 (sh2bn) cash prize awaits KCCA should they make it to the CAFChampions' League group stages.
The cash on offer from oil giant Total has the winning team bagging $2.25m, runner-up $1.25m
Losing semi-finalists are assured of $875,000 (sh3.1bn), quarter-finalist $675,000 while the third and fourth placed teams in the group will each get $550,00 0.