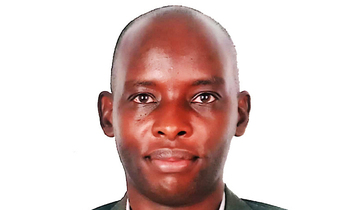 By Andrew Mafundo
For too long, there have been several presidential tough warnings on environmental degradation yet we continue to have rampant loss of ecosystems and little, if any concrete action to protect and conserve them has been done.
Recently, while popularising his wealth creation drive across the country, President Yoweri Museveni cautioned about the protection and restoration of wetlands. In Masaka district, he was quoted to have again threatened that Government would soon cancel land titles issued to individuals in Lwera and other wetlands in Masaka sub-region because wetlands are part of public land which should not be owned by individuals for their selfish interests — "I hear there are people growing rice in Lwera. I am going to chase them away. Rice [growing] is kisirani [misfortune],"
His remarks came after many months of civil society advocacy campaign to save Lwera wetland that National Environment Management Authority (NEMA), the top watchdog on environment mandated to co-ordinate, monitor and supervise environment management in the country had approved for a Chinese investor to expand his rice fields next to Lukaya town Council in Kalungu District and sand mining on the other part of the same wetland located in Mpigi district.
President Museveni's recent cautions on environmental degradation and climate change are not new.
In October 2018, the President sounded 'war' drums over the same wetland, halted the eviction of encroachers and was quoted in the media warning that government officials and local government workers who issue titles for wetlands would be arrested. Regrettably, we have since then, witnessed more sanctioned encroachments that progressively destroys genetic diversity, natural resources and ecosystem services.
Without a healthy environment, there can be no healthy economy and no community development.
For instance, the high-risk rice pesticides and rodenticides being sprayed in the Lwera rice fields, will kill more species than they are targeting. The drained polluted water is flowing into the nearby lakes and it is softly killing us by infiltrating everything we eat, drink and breathe.
As it stands now, there is lack of genuine, collective political will and total failure by NEMA and other related state agencies to live up to their mandate of conservation and protection of the environment.
Not so long ago, environmentalists and tourism enthusiasts were asking the Government to back-off Bugoma Central Forest Reserve — a habitant for over 500 chimpanzees that had been granted to a sugar company to set up a sugarcane plantation and now there is threat to one of Uganda's finest tourist attractions — Murchison falls by the planned construction of a power dam along River Nile by a South African Energy firm — Bonang.
If the Government was serious about tackling the climate change and environmental emergency, it would have known better that the majority of our population is active in nature-dependent sectors like agriculture, fisheries and tourism hence safeguarding nature should be one of our priorities. For example, it is way cheaper to grow sugarcane outside the forest or rice outside a wetland because of their unique biological diversity and ecological functions for the benefit of the entire population.
It is essential that everyone realises that the damage we inflict on our natural resources, is damage that we inflict on ourselves and our children.
The leadership at line ministries should be encouraged to understand the environmental test at hand, monitor progress and develop sustainable solutions through high-level engagement from both the public and private sectors to invest in innovative energy projects and promote modern agriculture and be able to manage and counter environmental degradation.
The writer is executive director of the Citizens' Concern Africa (CICOA)